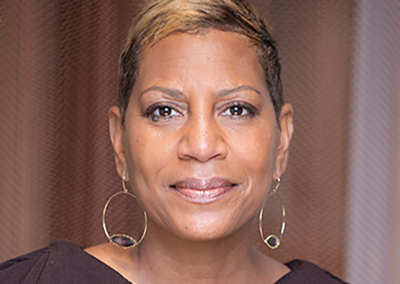 Lisa Osborne Ross
Chief Executive Officer, Edelman U.S.
---
Lisa Osborne Ross is a public relations industry veteran with over 30 years of experience as an in-demand communications counselor to senior executives at Fortune 500, higher education, and government institutions. Ms. Ross serves as the Chief Executive Officer for Edelman U.S., overseeing 13 offices and over 3,000 employees. In addition to leading the firm's largest region, she is also senior client counselor, specializing in social purpose, corporate and public affairs, crisis management, and DE&I initiatives. Over the past several years, she has been instrumental in creating Edelman's Covid-19 and Racial Justice Task Forces, guiding Edelman's research agenda, and helping businesses respond to the evolving social issues landscape.
Prior to Edelman, Ms. Ross served as Managing Director of APCO Worldwide's flagship office for over 2 years, arriving there after a 15-year career at Ogilvy Public Relations. Over her tenure at Ogilvy, Ms. Ross held several titles, including Founder of the Multicultural Practice, Head of the Public Advocacy Group and Practice, and Head of the Public Affairs Division. Prior to joining Ogilvy, Ms. Ross held several roles in the Clinton Administration. At the U.S. Department of Labor, she served as Communications Director for the Department's effort to create and promote high-performance workplaces, and later created and directed the Office of Public Liaison under Secretary Alexis Herman. She also served as the Deputy Director of the bipartisan Federal Glass Ceiling Commission and was a member of the inaugural team of the White House Office of Women's Initiatives and Outreach. 
Ms. Ross devotes considerable amounts of time to her philanthropic endeavors, particularly her efforts to build a better Washington and to empower the next generation of leadership. She co-founded and led the Washington Area Women's Foundation, which has raised hundreds of millions of dollars to fund grassroots organizations addressing the needs of women and young girls throughout the Washington metropolitan area. At Howard University, she helped establish a scholarship fund for students seeking careers in public relations. 
Ms. Ross has served on numerous boards and commissions, including for the Congressional Black Caucus Foundation, Meridian International Center, Georgetown Visitation Preparatory School Board of Trustees, Marquette University Centennial Celebration of Women, LeMoyne College School of Communications, Catholic Charities of America, Capital Area Food Bank, and the Washington Jesuit Academy.
Ms. Ross has received several awards, including most recently PRWeek's Power List (2022 and 2021), Ad Age's DEI Champion of the Year (2021), Washingtonian's Most Powerful Women (2021), PRWeek Hall of Femme (2020), and Savoy Magazine's Most Influential Women in Corporate America (2019).