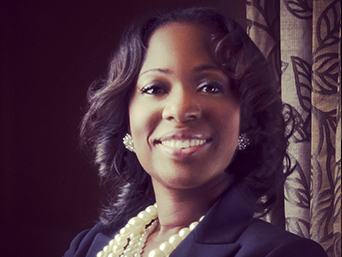 Lisa Chester
Executive Director, Warrick Dunn Charities, Inc.
---
Lisa Chester as Executive Director of Warrick Dunn Charities, Inc. oversees national programming to provide affordable housing and sustainability resources to low-income families.
Former National Football League (NFL) All-Pro running back and businessman, Warrick Dunn, founded Warrick Dunn Charities in memory of his mother, a single parent and police officer, killed protecting the community.
Lisa champions women's leadership, education initiatives and public service. As a result of her work, she addresses the challenges of working families and essential services for those in underserved communities across the nation.
She enjoys volunteerism, led corporate responsibility efforts and served various organizations. While pursuing her undergraduate degree, Lisa began her career with Interpublic Group of Companies' McCann-Erickson, ad agency and campaigned alongside Atlanta's 59th Mayor, Kasim Reed, in 1998 when he was elected to the Georgia State House of Representatives.
Prior to serving Warrick Dunn Charities, Lisa developed and executed local and national media strategies for Turner Broadcasting's portfolio of brands and special initiatives. She has expertise in integrated marketing and strategic planning that she uses to develop partnerships and lead fundraising.
Lisa attended the Atlanta University Center and graduated from Morris Brown College with a Bachelor of Arts degree in Mass Media Arts. She later received her Master of Business Administration in Healthcare Management.
Lisa completed a fellowship of the New Leaders Council Institute-the premier national leadership and political advancement program and was named by The Atlanta Tribune as "The Ones to Watch" in 2014.
In addition, she serves on the Board of Directors of the Ferst Foundation for Childhood Literacy, a nonprofit that provides books to Georgia, Florida and Montana preschool children. Lisa was named a 2016 "40 Under 40" by the Atlanta Business Chronicle.