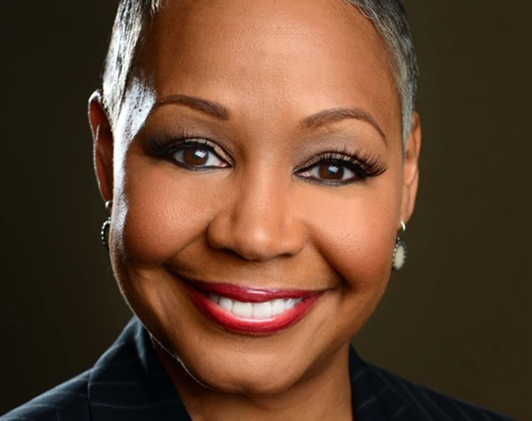 Lisa Borders
Chief Executive Officer, LMB Group, LLC
---
Lisa Borders has three decades of leadership, delivering results across the private, public and non-profit sectors. She is the CEO of LMB Group, LLC, a management consultancy firm, and recently chaired the Borders Commission, a strategic task force chartered by the United States Olympic and Paralympic Committee (USOPC).
Borders was the inaugural president and CEO of TIME'S UP, an organization that advocates for safe, fair and dignified work for all women. Borders was also formerly the president of the Women's National Basketball Association (WNBA), where she is credited with accelerating the league's growth and creaMng new ways for fans to engage with the league.
Prior to the WNBA, Borders was vice president of global community affairs at The Coca-Cola Company and chair of The Coca-Cola Foundation. Her work focused on the integration of the company's global community outreach and philanthropic efforts into its broader sustainability agenda. Borders also served as president of the Grady Health Foundation, the fundraising arm of Grady Health System, Georgia's largest public hospital and premier Level 1 Trauma Center, where she led a successful five-year, $325 million capital campaign. From 2004 to 2010, Borders held elective office as president of the City Council and vice mayor of Atlanta.
Ms. Borders has also performed as senior vice president of Marketing and External Affairs with Cousins Properties Incorporated, an Atlanta-based Real Estate Investment Trust (REIT); president of the Cousins Properties Foundation; chief administrator for Atlanta Women's Specialists; and vice president- Operations for Healthcap Atlanta.
Ms. Borders remains fully engaged civically and in her community. She serves as a trustee of Duke University, a global board member of Operation HOPE and has received numerous honors and consistent recognition for her corporate and civic work, including the Forbes.com, Most Powerful Women In U.S. Sports 2018. Borders also currently serves as an independent trustee of Six Circles Trust, a suite of mutual funds designed for JPMorgan discretionary portfolios.
Ms. Borders earned a BA from Duke University and an MSHA from the University of Colorado at Denver.