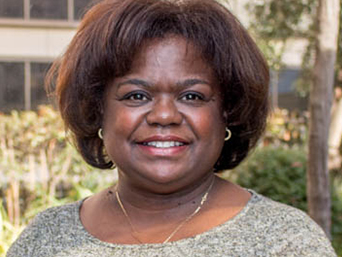 Lena Robinson
Director, Community Development, First Republic Bank
---
Lena Robinson is the director of community development for First Republic Bank. In this role, Ms. Robinson works to identify community development opportunities that support affordable housing, economic development and asset building in the Bank's core markets. Through collaboration with nonprofit organizations, community groups and government agencies she also plays an important role in the development of strategies to effectively reach and achieve optimal outcomes for financially underserved households and communities. Within the organization, Ms. Robinson is tasked with supporting the implementation of key CRA-eligible lending and investments initiatives, and with overseeing First Republic's CRA employee engagement program.
Prior to joining First Republic, Ms. Robinson worked at the Federal Reserve Bank of San Francisco for 17 years as the Regional Manager overseeing community development in Northern California. In this capacity she worked to increase investments and improve access to capital, credit and banking services for low-income communities and households. Her responsibilities included providing technical assistance and training on a wide range of initiatives and programs, convening key stakeholders to identify community development needs, and facilitating partnerships between financial institutions and community-based organizations.
While at the Federal Reserve, Lena was instrumental in spearheading and implementing a number of innovative private-public joint initiatives that effectively addressed some of the most pressing challenges in underserved communities, including Bank on San Francisco, revitalization of distressed commercial districts, and reintegration of formerly incarcerated individuals.
Lena is passionate about community development and leverages her expertise thought service on multiple boards and committees including Neighborhood Housing Service East Bay, East Bay Housing Organizations, and the Alameda County Community Asset Network (ACCAN). Prior to joining the Federal Reserve Bank of San Francisco, she managed the housing program for international students at UC Davis Extension.
Lena holds a master's degree in international affairs with an emphasis on rural African development from Ohio University, and a bachelor's in Japanese from the Middlebury Institute of International Studies.