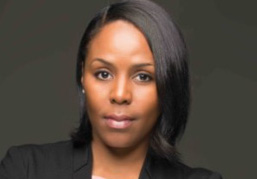 Leida Speller
Financial Planner, The Piedmont Group
---
Leida Speller, CFP®, ChfC® is a Financial Planner with The Piedmont Group of Atlanta, a comprehensive financial planning firm. Her firm specializes in partnering with individuals and businesses to achieve long-term financial success. She works with clients to implement effective strategies in areas such as retirement planning, investment planning, risk management, tax and estate planning, and achieving an overall healthy financial position.
Ms. Speller has a broad range of financial services experience. She has occupied professional roles across the financial landscape and holds multiple professional licenses and designations. While she focuses primarily on helping clients accumulate, manage, protect and transfer wealth, she has also worked with local and national nonprofit organizations to design and deliver programs that help strengthen the financial capability of under-served communities.
Ms. Speller has a deep passion for serving women and minorities, populations under-represented and under-served in the financial advisory space. Her mission is to ensure access to high-quality financial education and planning to help support the long-term financial wellbeing and success of their families, businesses and communities.