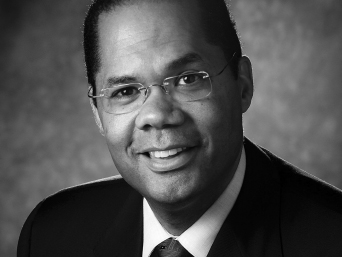 Lee Torrence
Chief Executive Officer, CWB Enterprises
---
Lee is an entrepreneur, leadership coach and motivational speaker. He enjoys building bridges that connect people, resources and ideas. His passion is the application and institutionalization of truth for transformational change in the lives of leaders, as well as the organizations they lead.
He served clients for the vast majority of a career with IBM spanning thirty-four years, retiring in the role of Managing Director and State Executive for Georgia. During this time he established a successful track record for cultivating relationships as a trusted advisor to CEO's and C level executives, positively shaping the culture of Georgia employees and engaging elected officials on reforms important to IBM.
Selected experience
• As a consultant Lee works with selected clients who are focused on the transformational change of their people, businesses and communities in which they reside.
• As a coach he works with CEO's, as well as emerging leaders to internalize and then institutionalize proven leadership principles within their organizations.
• As a real estate investor and developer, he is focusing on the transformation of an urban community.
• Lee is an advisor to and investor in a social enterprise that provides clean water in developing countries. Non-electric water sanitization units capable of producing 150 (567L) gallons/hour on a continuous basis have been deployed in Ghana, Indonesia, Kenya, Panama, Philippines and Nigeria.
• Lee held a variety of executive sales, consulting and global management positions during a successful career with IBM. As a Managing Director he led fully integrated solution teams, some of which individually contributed hundreds of millions of dollars in annual revenue.
Lee has previously served as Board Chair for the Metropolitan Atlanta United Way, Chaired the Atlanta Chamber of Commerce Logistics Committee and the Atlanta Ballet. He has for over two decades focused on educational reform, particularly within early education. Lee served as a director and Treasurer for GEEARS (Georgia Early Education Alliance for Ready Students) until 2016.