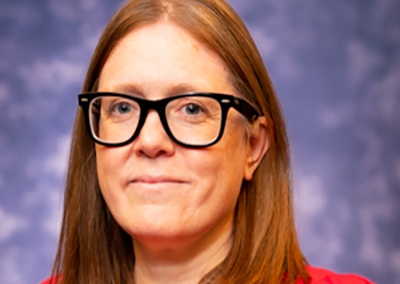 Lauren Oppenheimer
Senior Deputy Comptroller and Chief of Staff, Office of the Comptroller of the Currency
---
Lauren Oppenheimer is the Senior Deputy Comptroller and Chief of Staff for Acting Comptroller of the Currency Michael J. Hsu.
In this role, Ms. Oppenheimer advances the priorities of the Acting Comptroller, directs the daily operations of the Acting Comptroller's support staff, provides administrative oversight to the Office of Minority and Women Inclusion, oversees the range of Public Affairs functions, and serves as a member of the Office of the Comptroller of the Currency (OCC) Executive Committee. She assumed this role in December of 2021.
Prior to joining the OCC, Ms. Oppenheimer was the Director of Legislative and Intergovernmental Affairs at the Department of Commerce. She also previously served in the U.S. Senate as Senior Advisor for Economic Policy for Senator Doug Jones and Minority Staff Director for the Senate Banking, Housing, and Urban Affairs Subcommittee on Financial Institutions and Consumer Protection under Senator Jeff Merkley. She also worked for Representatives Paul Hodes as Deputy Chief of Staff and Mel Watt on issues related to the U.S. House Financial Services Committee.
She holds a bachelor's degree in political science and economics from the University of Toronto and a master's degree in global economic history from the London School of Economics.