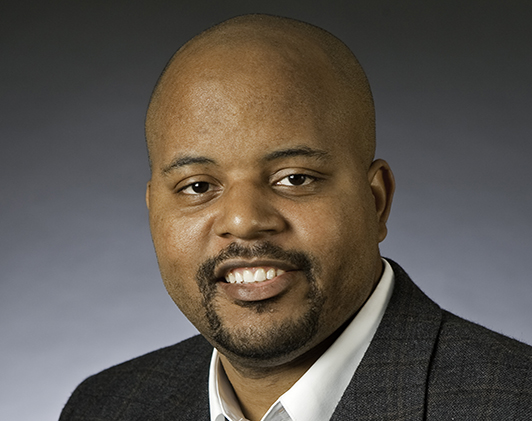 Laron Walker
President, Sciberus, Inc.
---
Laron Walker is a technology entrepreneur who graduated summa cum laude from Tennessee State University with a bachelor's degree in Electrical and Computer Engineering. Later, he enrolled in Purdue University where he obtained his Masters of Science in the same area. As an authority in web technologies, Laron has been instrumental in architecting leading enterprise platforms that span both web and mobile for over 20 years though his company Sciberus, Inc.
Laron spends a tremendous amount of his time evangelizing STEM education with schools and organizations focused on kids and education. He works to ensure that education is open, accessible and affordable to all. At present, Laron is developing programs that teach kids workforce relevant schools using computer science and hardware. Kids as early as kindergarten are being exposed to concepts such as Robotics, IOT, Big Data, App Development, Gaming, and 3d Printing.
As President of Sciberus, Inc., Laron is responsible for the company's overall strategic direction and software development. With a penchant for web technology and entrepreneurialism, Laron has launched a number of start-ups targeting multiple markets. His career goals have been led by the desire to use technology and innovation to solve problems, both simple and complex, to support client and industry needs.
Laron is the CEO of MantisEDU, Inc, a Sciberus portfolio company. This company works to allow students to discover and experiment with sensors and software to gain skills in computing and critical thinking. The aim is to help students develop skills so that they can compete in the workforce.
Laron is also the Founder and Chair of the board for Time2Give, Inc. Time2Give is a 501(c)3 whose mission is to harness innovation and technology to empower youth while building sustainable communities. He enjoys mentoring young people, serving as a technology advisor for startup companies, and angel investing.
Laron lives in metro Atlanta, Ga with his wife Rachel and their three kids (Isaiah, Laila and Olivia).