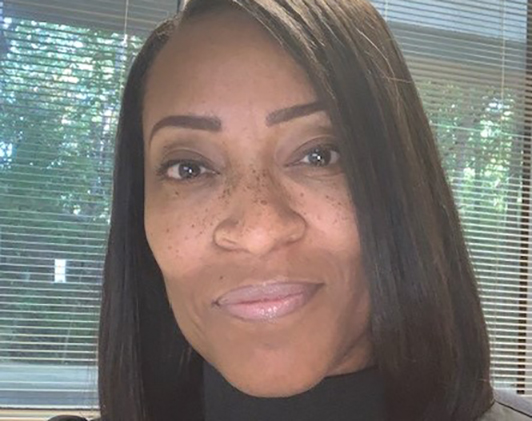 La'Kerri Jackson
Director of Social Impact and The UPS Foundation
---
La'Kerri Jackson is the Director of Social Impact and The UPS Foundation. In this role La'Kerri leads the Foundation's efforts to drive social impact for communities around the globe. She is responsible for investing multimillion dollars in game changing opportunities for underserved and underrepresented women, youth, and marginalized communities that remove barriers to success by strengthening economic empowerment and creating pathways to entrepreneurship, higher education, mentorship, and inclusion.
La'Kerri has also led The UPS Foundation's efforts in developing and launching the UPS Women Exporters Program, which helps unleash the economic power of women entrepreneurs in Africa, Asia, Latin America, and the Middle East. In her prior role as a diversity and inclusion practitioner for UPS, La'Kerri influenced organizational culture as she reinforced UPS's broader diversity and inclusion strategy to promote a fair, inclusive, and authentic workplace for over 500,000 employees by leading the company's nearly 200 global Business Resource Groups. 
La'Kerri is a committed force helping to change the world for the better. She volunteers with numerous organizations including Heart for Africa, Wellspring, Women Impacting A Nation, Hillside Behavioral Health, the Truancy Intervention Project, and the Atlanta Mission. La'Kerri serves on the board of directors for the National Black Child Development Institute, a national organization that protects and promotes policies and education programs for Black children. Previously, she served as member of the board of directors for the Global Village Project, which is the only school in the country dedicated to educating refugee girls who have had their education interrupted.   
La'Kerri holds a B.A. in Leadership Studies from Beulah Heights University and a paralegal certification in civil litigation from the National Center for Paralegal Training. She enjoys spending time with family, meeting new people, and volunteering her time to develop life transforming programs and opportunities for marginalized communities around the globe.