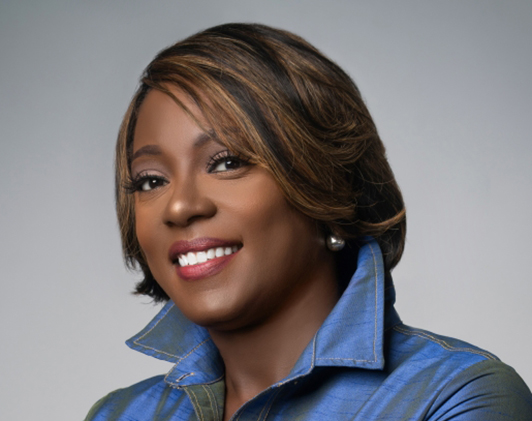 Kim McNair
CEO, Kim McNair Productions, LLC
---
Kim McNair, CEO of Kim McNair Productions, LLC; Executive Producer and Host of Women on the MOVE Live TV Show and Founder of BWEP- Business Women Empowerment Project, Inc.
Kim McNair established McNair Productions in 1991 over 20yrs ago in Orlando, Fl.
In 2007 Kim McNair relocated to Atlanta, GA and expanded the brand to offer more services, the company has grown tremendously having a successful track record for developing, implementing and producing Special Events, Marketing and Public Relations. In 2013 Kim created a new brand "Women on the MOVE Summit" this annual conference that highlight women in business who are entrepreneurs, small business owners, CEO, Top executives and community leaders together to have panel discussions on build brands having stability in business and moving up the corporate ladder. Kim, says "we must come together to build empires".
Kim McNair has been bringing men/women together across the Southeast for workshops, summits, and conferences for the purpose of empowering and inspiring them to elevate their personal brands, businesses and organizations. Kim's personal trials and triumphs led to the establishment of the Business Women Empowerment Project, Inc. (B.W.E.P.), a nonprofit organization whose mission is to share access to resources that uplift women professionally and personally.
In 2015 she launched her NEW TV Show in Atlanta, GA "WOMEN ON THE MOVE LIVE! Which Brings the energy and inspiration of the impactful Women on the Move events to a broader audience on the AIB Network and ION Television and WATCTV Atlanta 57. Her guest are women who are pacesetters in a variety of industries, businesses and careers who come together for an intimate and interactive discussion of the challenges and successes that have shaped their lives. January 2018 kicked of Season Four for this broadcast. www.womenonthemovetv.com. Giving back to the community has always been big with Kim; this year she started a youth group for teenage girls called
"TEEN GIRLS ROCK" they have done several activities to help the girls build self -esteem. www.mcnairproductions.com