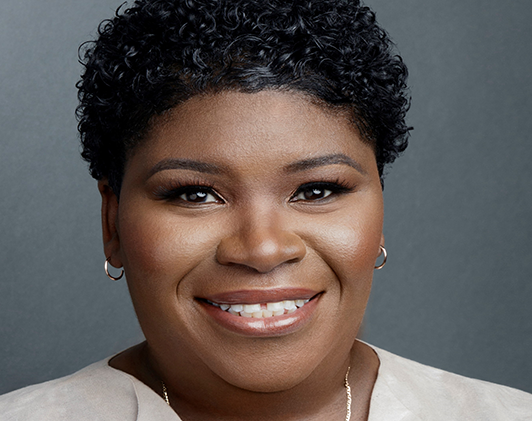 Kim Howard-Carswell
International Speaker, Author and Entrepreneur
---
Kim N Howard-Carswell is an award-winning entrepreneur, brand strategist, author, and the Chief Engagement Officer for Persona Affairs, a branding firm. She counsel's clients worldwide in organizational conflict, resume writing, social media, and professional development. Kim coined the "Resume Branding" term in 2007, which Human Resource experts fell in love with, earned a "Top 1%" distinction on LinkedIn, and changed the way jobseekers marketed their value during the US economic recession.
Kim is a pioneer who has made substantial strides in answering the call for advancing corporate leadership. She served on the Atlanta Area Council of ABWA African and Southeast Asian Delegation, where she facilitated dialogues with progressive leaders in government, NGO's, and business from over 15 countries. ABWA recognized Kim's contributions by honoring her as the nation's 2016 American Business Women.
Throughout her career, Kim has authored numerous training curricula as well as three books. As a Guest Lecturer, she taught personal branding to Georgia Institute of Technology graduate students and serves as an Advisory Board member of the School of Interactive Computing along with many the Top 50 corporations from Fortune's 500 list such as Google, IBM, Microsoft, AT&T, and Bloomberg.
Kim provides engaging options to solve internal conflicts by integrating resolution strategies to face inequity challenges that often damage a corporate image. Currently, she uses her international prowess in conflict reconciliation to serve as the Director of Nonviolence365® Training and Development for the Martin Luther King Jr. Center for Nonviolent Social Change.
Passionate about ending financial inequity in the workforce and business, Kim founded the economic empowerment 501c3 business EqualizHer. She put together all her loves; it's advocacy, training, and event production. EqualizHer programs focus on building sponsorship pipelines for women.
Kim is a New York native who relocated to Atlanta to raise her family. She earned a Bachelor of Arts degree in Communications from Georgia State University and pursued a Master of Science in Conflict Management from Kennesaw State University and Women as 21st Century Leaders at Park University. Among other endeavors, she acquired certifications in Mediation, Negotiations, Nonviolence365® Trainer Distinction, and International Kingian Nonviolence Conflict Reconciliation from The University of Rhode Island and Emory University.