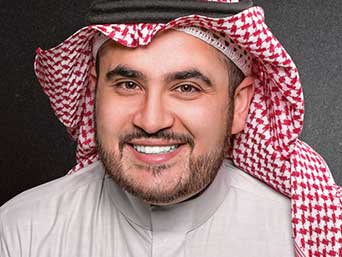 Khalid Alkhudair
Founder & Chief Executive Officer, Glowork
---
Receiving numerous awards and accolades for his work to help women empowerment, Khalid always believed in the capabilities of all and more so, the potential of initiating a push so that the opportunity is given to live up to those capabilities. Educated between Canada and the UK, he received a business degree from Saint Mary's University, Canada and an executive leadership MBA at Yale University, began work at KPMG in the Middle East where he quickly climbed up the ranks to become their COO for MESA.
In 2011, he envisioned Glowork, an organization for women to join and find employment. Four years after launching Glowork, the vision grows stronger and broader.
He currently is a Young Global Leader, a Global Shaper and a Global Agenda Council Member for the Middle East and North Africa at the World Economic Forum. He is also an Ashoka fellow and an Endeavor Entrepreneur as well as a TV Show judge on MBC.