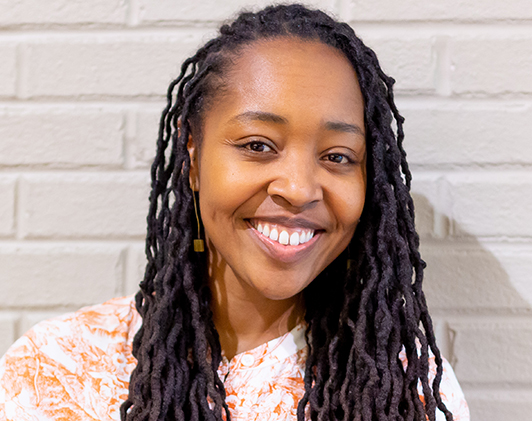 Key Hallmon
Founder and CEO, Village Market
---
Dr. Lakeysha Hallmon is the founder and CEO of the Village Market. Since 2016, Dr. Hallmon has been a transformational leader and speaker by bringing national exposure to black-owned businesses. She has developed an economical vehicle that empowers the Black community through cooperative economics.
Dr. Hallmon is a native of Batesville, Mississippi. An educator by passion, she began hosting Master Classes to provide tangible tools, resources, and connections to encourage forward progression as a community. The desire that launched The Village Market ATL only three months later was two-fold: to support socially conscious, community-minded, entrepreneurs and startups of color. Kidpreneurs is a unique facet of the market that gives kids a taste of entrepreneurial life from the most grass-roots level.
With the feeling of family and community, attendees are eager to support and circulate their dollars to the many small businesses showcased at the Village Market. The Village Market welcomes thousands of attendees, showcasing hundreds of vetted Black-owned companies from across the country and it's staple a plant-based cafe'.
Dr. Hallmon has been featured in Because of them We Can, Creative Loafing, Rolling Out Magazine, The Atlanta Voice, Madame Noire, Cool Soror podcast, BlossomTV, Our Voice, Our Lives, and The Official Black Wall Street.
She has been a featured speaker for the Steve Harvey Foundation, the keynote speaker for the Fall graduating class at CAU, keynote speaker for the Boys and Girls Club of NW Mississippi, Power Rising Conference, EnricHER conference, Atlanta University Center's Financial Literacy and Innovation Conference, and the HBCU Entrepreneurship Financial Literacy Expo.
Walker's Legacy has honored Dr. Hallmon. In 2017, she was inducted into the 40 under 40 Society at her undergraduate alma mater, Tougaloo College. Dr. Hallmon is a member of Alpha Kappa Alpha Sorority, Incorporated.