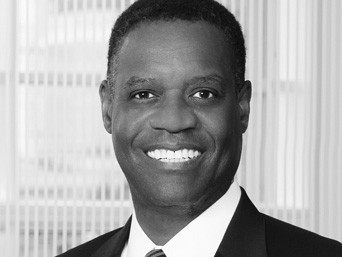 Kevyn Orr
Former Emergency Manager,
City of Detroit
---
Kevyn Orr has practiced law in the areas of business restructuring, financial institution regulation, and commercial litigation for three decades. Throughout his career he has demonstrated the ability to handle all aspects of complex and precedent-setting matters and has provided strategic advice regarding crisis management situations.
Prior to rejoining Jones Day in 2015, Kevyn served as Emergency Manager of the City of Detroit and was charged with restructuring the city's finances and operations. During his tenure, he oversaw the largest and most complicated municipal bankruptcy proceeding in the nation's history. As a result of that proceeding, the city successfully restructured $18 billion in debt, reduced overall debt by $7 billion, developed and implemented a multiyear $1.7 billion revitalization plan for city services and operations, streamlined key city operations, helped improve public safety, put the city's art in a perpetual public trust, and avoided drastic cuts to pension and related retiree benefits.
At Jones Day, Kevyn's experience includes advising Chrysler with regard to all aspects of its bankruptcy, National Century Financial Enterprises in its bankruptcy and asserting that company's claims in the health care provider bankruptcies of PhyAmerica Corporation and DCHC/Greater Southeast Hospital, and Laidlaw Corporation in its defense of a $1 billion claim by the purchaser of its environmental cleanup division.
His previous restructuring experience included his service as the chief government legal officer of a failed financial institution and a special master to oversee the operations of a real estate development firm. Kevyn is a member of American Bar Association and the American Bankruptcy Institute.