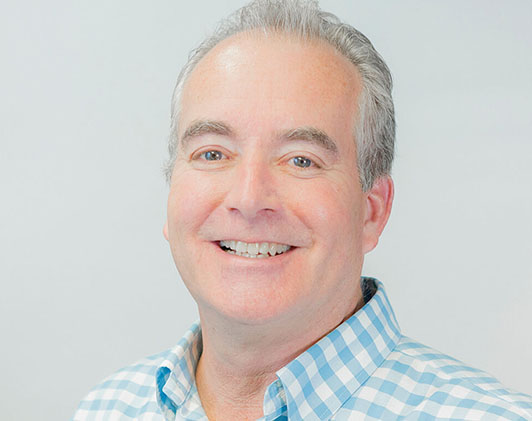 Kelley Knutson
Senior Executive Vice President, TSYS
President, Netspend
---
Kelley C. Knutson is senior executive vice president, TSYS, and president of Netspend, a leading provider of digital acquisition, retention, activation and life cycle management for prepaid/demand deposit/virtual account users across the US.
Previously, Kelley served as Executive Vice President of TSYS and President of International Issuer Solutions which is based in London. He was responsible for TSYS' strategic execution, global sales, business development, relationship management, local product partnerships and new growth initiatives for all markets outside North America.
Prior to TSYS, Knutson served as CEO of Clear Money Ltd. (Clear), a provider of Electronic Bill Management Services to UK billers and financial institutions; SVP of GE Capital's Global Consumer Finance (GCF) cards business, where he was responsible for developing and executing GCF's cards strategy and driving card-based consumer finance initiatives in more than 15 markets around the world. Prior to GE Capital, he was SVP at Visa International, where he held a number of positions related to product performance/development, marketing propositions and new solutions innovation for delivery/implementation across key markets around the globe. His early career was spent at General Dynamics, TRW and Simpson Paper Company in an assortment of roles related to cost accounting/finance/project management.
Kelley holds a BS in Accountancy (Northern Arizona University – 1981) / MBA in Finance/International Business (Loyola Marymount University, California – 1984), and he has held numerous NED Board positions at entities such as M&S Money (M&S/HSBC partnership), Prepaid International Forum (PIF), Clear Money Ltd., Dione plc and he is currently a director of China Union Pay (CUP) Data and TMS EMEA (UK FSA-regulated entity).
Kelley lived overseas (London, England) for almost 30 years and he holds both US and British passports. In the course of his professional responsibilities, Kelley has traveled extensively (Europe, North/South America, India, Japan, China, Russia/CIS, MEA and across Asia) throughout his career and is knowledgeable/sensitive of cultural/commercial/political issues throughout the world.