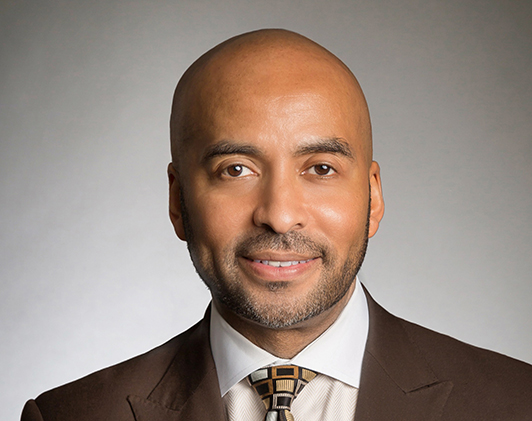 Keith Parker
President and CEO, Goodwill of North Georgia
---
Keith T. Parker is president and chief executive officer (CEO) of Goodwill of North Georgia. One of the largest nonprofit organizations in the southeast, Goodwill spans a 45-county territory, operating 62 stores, 58 donation centers and 13 career centers. Goodwill employs nearly 3,000 people, each of whom play a direct or supporting role in the organization's donated goods retail operations and its career services. Annually, Goodwill collects upwards of 2.5 million donations and serves more than 7 million shoppers. Through the revenue generated in its stores, the organization is able to connect tens of thousands of North Georgians to jobs each year. Parker took the helm at Goodwill of North Georgia in October 2017. Prior to transitioning into his leadership role at Goodwill, Parker has served as CEO of the largest transit systems in several cities, including San Antonio, Charlotte and most recently, Atlanta.
Throughout his career Parker has received numerous awards and accolades for his work as an organizational leader and transportation visionary. He won Texas CEO of the Year Awards in 2011 and 2012. He was recognized as the nation's Outstanding Public Transportation Manager by the American Public Transportation Association (APTA) in 2015. METRO Magazine named Parker as one of its 20 Most Influential People of the Decade. In 2016, Parker was appointed by President Barack Obama to serve on the National Infrastructure Advisory Council (NIAC). In November the same year, he was named one of eight Public Officials of the Year by Governing magazine. In August 2017, Parker was selected as one of Atlanta's Most Admired CEOs by Atlanta Business Chronicle.
A native of Petersburg, Virginia, Parker was appointed to the Virginia Commonwealth University Board of Visitors by Governor Terry McAuliffe in 2016, and will serve as Rector/Chairman beginning in July of 2019. Parker received VCU's Alumni Star Award in 2015.
Parker served on the board of directors for Goodwill of San Antonio and Goodwill of North Georgia. He remains active and engaged in civic and charitable organizations, including service on various national and local boards of directors – such as Georgia Chamber of Commerce Board of Advisors, Metro Atlanta Chamber of Commerce Board of Directors, National Infrastructure Advisory Council, The Eno Center for Transportation, Park Over Georgia 400 Steering Committee, Virginia Commonwealth University Board of Visitors, Virginia Commonwealth University Health Systems Board of Directors, Grande West Board of Directors and Atlanta Convention and Visitors Bureau. Parker holds an MBA from the University of Richmond, as well as a Master of Urban and Regional Planning and a BA in Political Science from Virginia Commonwealth University.