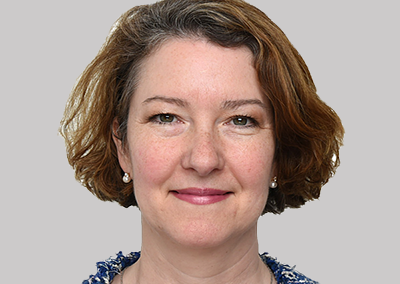 Kay Turner
Chief Digital Identity Advisor, Financial Crimes Enforcement Network (FinCEN), U.S. Treasury
---
Kay Turner is the Chief Digital Identity Advisor of the Financial Crimes Network (FinCEN), a bureau of the U.S. Department of the Treasury.  She joined in June of 2021 to lead FinCEN's digital identity related efforts. Her contributions include leading the FDIC FinCEN Digital Identity Tech Sprint focused on solutions to measure the effectiveness of digital identity proofing and hosting digital identity focused Innovation Hours.
Previously, she served as project coordinator for Treasury's $10 billion Capital Projects Fund, part of the American Rescue Plan's efforts to implement capital projects that enable work, education, and health monitoring. Kay served as Senior Policy Advisor to the Counselor to the Secretary of the Treasury, where, among other things, she worked with him and the Federal Reserve to design and implement the $600 billion Main Street Lending Program.  Kay also advised the Counselor to the Secretary and Deputy Secretary on digital payments, as well as helped formulate the design and implement a system-scale digital cash transfer plan to boost economic growth.
Kay first served Treasury as a Senior Financial Analyst on European banks, and then as an Economist and Asian Digital Payment and Identity Expert. She counseled the Secretary on India's digital payment and identity policies, guided the Department on China's payment innovation and investments, and played an instrumental role in the U.S.-India Financial Regulatory Dialogues. Before joining Treasury, Kay was Managing Director at a large U.S. financial institution in London where she financed emerging technology companies and emerging markets corporates through various cycles. Kay is a graduate of Johns Hopkins University's School of Advanced International Studies, Northwestern University's Kellogg School of Management, and the University of North Carolina.