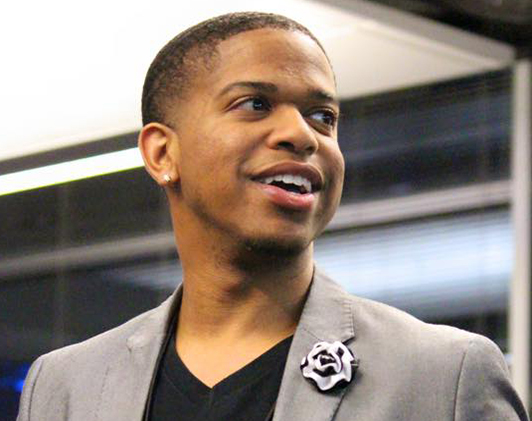 Kadeem Dunwell
Founder and CEO, The Young Entrepreneurs of Atlanta Foundation, Inc.
---
An Atlanta, Ga native, Kadeem Dunwell is Founder and Chief Executive Officer of The Young Entrepreneurs of Atlanta Foundation, Inc. A 501 c(3) non profit organization whose mission consists of turning the opportunity seekers of today into successful entrepreneurs of tomorrow. Mr. Dunwell is also managing partner of Young Entrepreneur Atlanta, a company devoted to community involvement and the branding and marketing of companies run by young professionals.
A consistent speaker, writer, and panel guest; Mr. Dunwell has toured the circuit from a local and national level. Future Business Leaders of America, TvOne, National Action Network, and multiple publications consistently work with Young Entrepreneurs Atlanta and Mr. Dunwell to ensure their message reaches the right audience at the right time.
Recognized by CBS Radio as a young adult making a difference, Mr. Dunwell sits on multiple boards for schools and municipalities throughout the Atlanta area including United Way's Youth Advisory Council and "My Brother's Keeper" Task force. Amongst many major achievements and awards, Mr. Dunwell was also recently recognized as one of Atlanta's Top 50 Under 50 Influencers for 2016, awarded the Outstanding Georgia Citizen Award by Georgia's Secretary of State, Brian Kemp. and named one of the Top 100 Global Leaders under 30 by Give 1 Project and the United Nations Educational, Scientific and Cultural Organization (UNESCO).