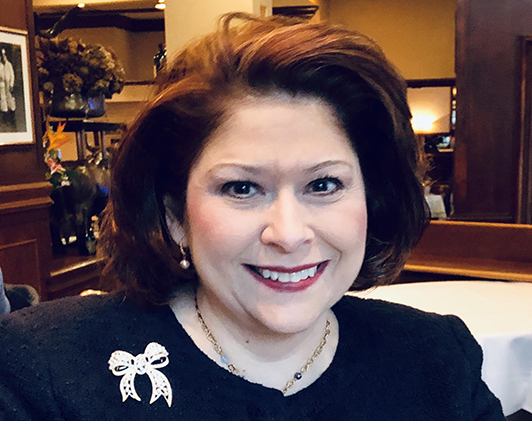 Judy Chapa
President, Chapa Consulting
---
Ms. Chapa is a long-time leader in the financial services world. Currently she is President of Chapa Consulting, a marketing, public relations, and advocacy firm, where she works with clients on strategic marketing, communications, and government relations.
Prior to Chapa Consulting she was Vice President of Corporate Social Responsibility (CSR) for the Financial Services Roundtable (FSR), where she oversaw the CSR department which highlighted FSR member companies' efforts to improve communities, with a focus on financial literacy, and strengthening partnerships with non-profit partners and public policymakers. She also served as President of the Financial Services Roundtable Scholarship Foundation and Board member for the FSR Foundation. Ms. Chapa was appointed by President George W. Bush in 2002 as the first Deputy Assistant Secretary for the U.S. Department of the Treasury's Office of Financial Education. She is responsible for establishing the office and developing the Treasury Department's financial education policy to promote financial democracy.
She was tapped by the Federal Deposit Insurance Corporation (FDIC) in 2003 to serve as Senior Advisor and design and execute a major financial education campaign targeting Hispanic businesses and community leaders across the country, using the FDIC's award-winning Money Smart Program. While with the FDIC she successfully launched a national media campaign to educate low- and middle-income Hispanic individuals about financial issues. Ms. Chapa has more than 25 years of experience developing, managing, and implementing marketing, public relations and community relations programs in the private sector for Fortune 500 companies in the financial services, packaged goods and beverage industry.
A Texas native, Ms. Chapa received her degree in Broadcast Journalism from the University of Texas. In 2017, she was appointed to serve as a member of the Community Development Advisory Board for the U.S. Department of Treasury.
During her professional life, she has received numerous awards and recognitions including: Las Primeras, MANA A National Latina Organization Award; WISER Hero Award; Operation HOPE, Chairman's Award for Leadership and Public Service; "Thumbs Up" Award, Miller Brewing Co., Community Service Award, Hispanic American Police Command Officers Association; Community Service Award, National Latino Police Association; Who's Who Among Hispanic Americans; and the Felix Fraga Humanitarian Award.