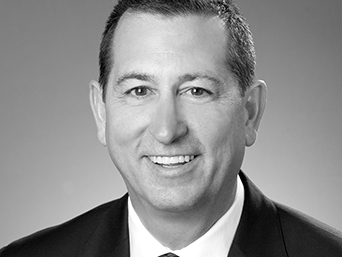 Joseph Otting
President & CEO,CIT Bank N.A.
---
Joseph Otting is the President, Chief Executive Officer and a member of the Board of CIT Bank, N.A. CIT Bank, N.A. is the largest bank headquartered in Southern California and is focused on delivering personalized, relationship-based banking to its customers. The bank has $46 billion in assets and 70 retail branches conveniently located throughout Southern California to serve consumers and businesses.
Prior to joining CIT Bank, N.A., Joseph served as Vice Chairman of U.S. Bancorp, where he managed the Commercial Banking Group and served on the Bancorp's management committee. He also served as a member of U.S. Bank's main subsidiary banks' Board of Directors. From 1994-2001, Joseph was with Union Bank of California, where he was Executive Vice President and group head of Commercial Banking. Before joining Union Bank, he was with Bank of America where he held positions in Branch Management, Private Banking and Commercial Lending.
Joseph holds a Bachelor of Arts degree from the University of Northern Iowa in Cedar Falls, Iowa, and is a graduate of the School of Credit and Financial Management at Dartmouth College in Hanover, New Hampshire. He serves on the Board and is the Chairman of the California Chamber of Commerce, and serves on the Boards of the Killebrew-Thompson Memorial and Jonathan Club. He is a member of The 100 Club and the Financial Services Roundtable. He has also served as a board member for Associated Oregon Industries, Oregon Business Council, Portland Business Alliance, Minnesota Chamber of Commerce and Blue Cross Blue Shield of Oregon, and was a member of the SOLV Founders' Circle, the Los Angeles Chamber of Commerce, and Board and Executive Committee of the Los Angeles Economic Development Corporation.
Joseph and his wife, Bonnie, reside in Santa Monica, California. His interests include golf, tennis, cross-training and reading autobiographies.