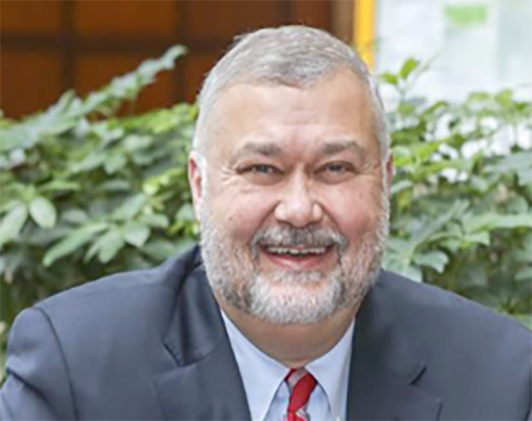 Jon Campbell
EVP, Corporate Philanthropy and Community Relations, Wells Fargo
---
Executive Vice President Jon R. Campbell is head of Corporate Philanthropy and Community Relations for Wells Fargo & Company. Campbell oversees Wells Fargo's global philanthropy strategy which focuses on strengthening underserved communities through partnerships and philanthropic investments in affordable housing, small business growth, financial education, and sustainability, among other community needs. Campbell is chairman of the Wells Fargo Foundation board of directors, and also serves on Wells Fargo's Management Committee, Enterprise Diversity and Inclusion Council, and Sustainability Advisory Council.
A 41-year veteran of the company, Campbell is also responsible for community relations, team member philanthropy and volunteerism, financial education, and sustainable housing initiatives. Under Campbell's leadership, Wells Fargo increased its philanthropic impact in 2018 by donating $444 million to nearly 11,000 nonprofits to help communities and people in need, and the company's workplace giving campaign has been recognized as the largest campagin in the U.S. for 10 consecutive years by United Way Worldwide.
Campbell previously served as regional president of the Great Lakes, overseeing Wells Fargo's retail and business banking operations in Minnesota, North Dakota, South Dakota, Wisconsin, Illinois, Ohio, Michigan and Indiana. Before that, he held management positions in the areas of mergers and acquisitions, credit, and community banking.
An active community leader and advocate for underserved and diverse communities, Campbell has served on the boards of several prestigious nonprofit organizations throughout his career. He is currently vice chair and treasurer of the National Urban League Board of Trustees and chairman of Urban Empowerment Fund. He also serves as an Emeritus Member of the University of Minnesota Foundation and is on the board of University of Minnesota Carlson School Board of Overseers.
A Minnesota native, he graduated from the University of Minnesota, where he earned his bachelor's degree in business administration.