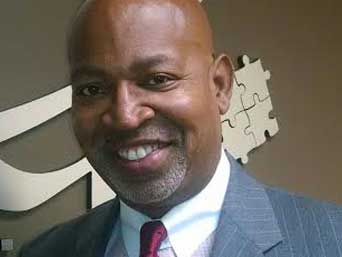 John Wesley Scales, Jr.
Vice-President of Business Development, Diversified Technologies, LLC.
---
John Wesley Scales, Jr. is the Vice-President of Business Development with Diversified Technologies, LLC., a leading 8a /MBE/DBE Systems Integration and Facilities Management firm located in Atlanta, Georgia. John is a 30 year seasoned Business Development and Capture Strategist professional with Systems Integration, Facilities Engineering Management, Construction Program Management, and Financial Management clients . John assists clients in developing partnerships and client list include the Oracle Corporation, IBM, ACS, ABM, American Facilities Services, Skanska, and Johnson Controls and several other firms.
John served as Deputy CAO under Mayor Andrew Young, and Mayor Maynard Jackson administrations and served five years as Financial Analysts of the City of Atlanta's Water and Sewer Enterprise Funds Division. After leaving the City of Atlanta John joined the team of Sizemore Floyd & Ingram as a Control Systems Program Manager on the Architectural Facilities Program for the 1996 Summer Olympic Games in Atlanta. Knowledge gained from this facilities programming experience was the catalyst for John to create the Matrix Group. John firm co-manufactured and installed over 125,000 seats at various stadiums and venues for the 1996 Olympic Games as well as several local high schools and auditoriums.
In 1999 John became the South Eastern Regional Director, with ABSS, Inc., where he developed, executed and supported all technology-related activities for a $20 million company with full accountability for the overall strategy and execution of core products and services. John managed the operating and capital budget of over 100 employees while developing strategic partnerships and maintaining client relationship management responsibilities.
John holds a Bachelor of Arts in Political Science from Morris Brown College and a Master of Public Administration (MPA) degree from Andrew Young School of Public Policy at Georgia State University, in addition John has over 40 hrs. of matriculation in pursuit of a Master of Administration degree from Pennsylvania State University.
John Wesley Scales Jr. community services activities includes Kappa Alpha Psi Fraternity Inc., a member of the Board of Directors of 100 BlackMen of Dekalb County; member of Finance and Technology committees of Cascade United Methodist Church; and working in the capacity Campaign Strategist/Demographic Modeling for several State, Local, and National political candidates.