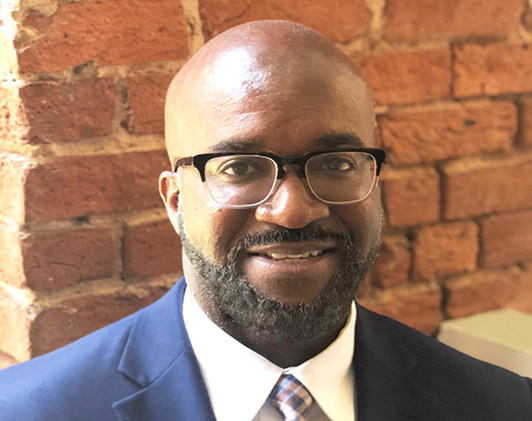 John Fife
Director, Research in Education and Community Health (REACH)
---
Dr. John Fife began his role as an Associate Professor of Psychology at Virginia State University, after he gained his Masters and Doctoral degree in Clinical Psychology at Virginia Commonwealth University, and Bachelor's degrees in Psychology and African American Studies from the University of Massachusetts at Boston. Dr. Fife is a recipient of the 2018 Harvard University Management Development Award, as well as the Quality Education for Minorities Award from the National Science Foundation, and the African American Mental Health Research Scientist Award.
His research focuses on providing access and equity in education and health for minority populations. He is the Director of REACH (Research in Education and Community Health), where his research focuses on broadening participation among African American students in the areas of science, technology, engineering and mathematics, and on increasing health equity among underrepresented populations. He is the co-founder of Project Knowledge, a federally funded NSF project that seeks to build resilience in minority students by shaping STEM identity; and by mitigating the effects of self-handicapping among students. Dr. Fife's passion and knowledge in addressing issues of access and equity for underrepresented minorities, has led to several funded projects, including the most recent, which emphasizes reducing educational disparities in STEM, by improving diversity and inclusion to STEM through robotics.
Dr. Fife has been funded by the National Science Foundation, the Center for Medicare and Medicaid, and the Substance Abuse and Mental Health Services Administration (SAMHSA). He has published numerous manuscripts in peer reviewed journals and has presented papers at regional, national and international conferences. These conferences include, the American Psychological Association, the Association of Black Psychologist, the Association for Psychological Sciences, the European Conference on Spirituality and Health and the American Association of the Academy of Sciences (AAAS).