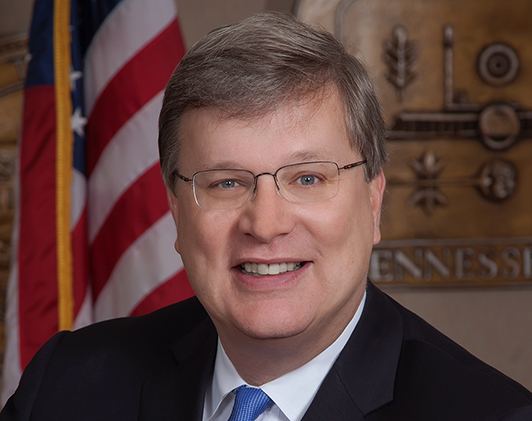 Jim Strickland
Mayor, City of Memphis
---
Jim Strickland was sworn in as mayor of Memphis for a second term on January 1, 2020, with a continued pledge to reinvest in our neighborhoods, our citizens, and to keep growing our economy.
Mayor Strickland's vision is to reverse population loss through a strategy that reinvests in Memphis' core and its neighborhoods — changing a long-held view that Memphis should grow outward. The mayor said his administration will focus on "building up, not building out,", and through the implementation of the city's first long-range plan in nearly 40 years—Memphis 3.0— and the recently announced $200 million Accelerate Memphis: Invest in Neighborhoods project, we're doing just that.
Mayor Strickland is a 1982 graduate of Christian Brothers High School, a 1986 graduate of the University of Memphis and a 1989 graduate of the School of Law at the U of M. He practiced law at Glankler Brown PLLC from 1990 to 1998, when he began practicing at Kustoff & Strickland PLLC, where he remained until becoming mayor.
Mayor Strickland was elected to the Memphis City Council in 2007, and served as its chairman in 2014. In eight years representing District 5, then-councilman Strickland became known for fighting for government transparency and public safety.
Community service has long been a part of Mayor Strickland's life. He has served with various organizations, such as the St. Vincent de Paul Soup Kitchen, where he continues to volunteer. He is a gold life member of the NAACP.
Mayor Strickland is married and has two children.