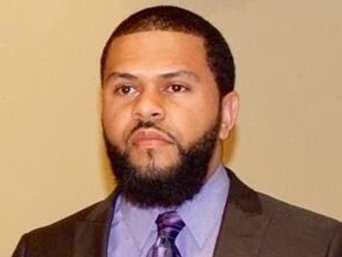 Jermaine Hampton
Division Director, AimHire Program, Friendship Place
---
Jermaine Hampton brings a wealth of experience to the table as Division Director with Friendship Place overseeing their Workforce Development programming. Before joining the Friendship Place team in February of 2011, Jermaine worked as a government contractor for Montgomery County, MD as a Specialist in Employment Services, Education, and Training. In addition to his Workforce Development background, Jermaine also has a great deal of experience in Staffing, Business Management, Public Relations, Community Engagement, Marketing, Advocacy, Fundraising, and the Nonprofit Human Resources field.
Under Jermaine's leadership, Friendship Places AimHire program received the Tyler Christian Rusch Help the Homeless Award from Metropolitan Memorial United Methodist Church, and multiple Certificates of Appreciation from the Washington D.C. Department of Employment Services. In addition, AimHire, which was once a one hundred percent, privately funded program, now has grants from the Social Security Administration for their Ticket to Work program, DHS (Department of Health and Human Services), and DOES (Department of Employment Service's) in Washington DC. Moreover, with Jermaine's leadership, Friendship Place as an organization has now been able to integrate employment, and housing throughout all of its programs and has begun training and sharing their best practices to organizations all over the country.
Jermaine is a current member of NAWDP (The National Association of Workforce Development Professionals) and honored with their 2015 Leadership Award. In addition to his affiliation with NAWDP, Jermaine is also a Board Member with the DCJWJ DC Workers Rights Board. Jermaine holds a Bachelor of Science from Virginia State University.