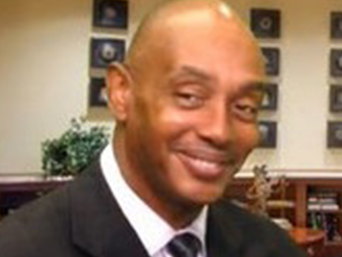 Jeffery D. Henderson
Founder and CEO, Youth Business University (YBU)
---
Jeffery D. Henderson has been an advocate for youth since the age of 15 when he spoke at Harvard University at the National Council of State Committees for Youth Helping Youth. He has been recognized twice by Governor Nathan Deal and other organizations for his community service involvement in various communities; especially as it relates to the next generations.
Jeffery is the Founder and CEO of Youth Business University (YBU) which is a non-profit 501 (c) Company which was founded in 2010. YBU's motto is "Educating and Empowering the Next Generation to Become Global Leaders and Wealth Builders".
He is also the founder of Kick Back At The Hang-Out which is a new ministry/church that he will be launching soon and Alpha and Omega International which is a consulting company providing consulting services to pastors, churches, ministers, and businesses.
He is on the Board of Directors (Treasurer) for Out of Love Ministries and Self-Image Development, Inc. along with being the Treasurer for the NFL Alumni Association – Georgia Chapter. He is also on the Advisory Board for Cross Keys High School, DeKalb County, McNair High School, and Stone Mountain High School.
Furthermore, he has over 25 years as an accomplished customer relations advocate and operations/customer service manager experienced in collaborating with national and international financial business partners to achieve increased business, revenue, and return on investment (ROI). He also has a diverse global background in managing teams and projects involving promotional initiatives in multiple industries. He has a proven track record directing multi-million dollar direct mail, inbound, and outbound marketing campaigns for Fortune 100 companies.
He is a graduate of Clark College (Clark Atlanta University) with a minor in entrepreneurship, finance, and human resources.