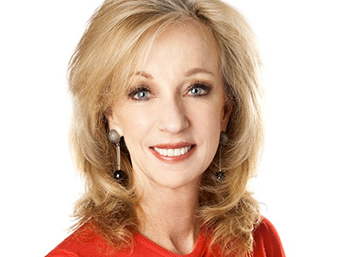 Jan Jones Blackhurst
Executive Vice President, Government Relations & Corporate Responsibility, Caesars Entertainment Corporation
---
Jan L. Jones Blackhurst is Executive Vice President, Communications & Government Relations for Caesars Entertainment Corporation. In that role, she oversees government relations, corporate communications, corporate social responsibility and environmental sustainability for the company.
Prior to joining the company in 1999, Jones Blackhurst  served two terms as mayor of the City of Las Vegas. During her eight-year tenure, Las Vegas was the fastest growing city in America and was named the No. 1 city in the nation for entrepreneurs by Inc. magazine.
Jones Blackhurst is the former chairwoman of the Las Vegas Convention and Visitors Authority, the former director of the Nevada Resort Association, and has held senior positions with the Nevada state arm of the Democratic National Committee. She currently serves as a director of the U. S. Chamber of Commerce and the Women's Campaign Fund in Washington, D.C. She also is a member of the Women's Leadership Board at the John F. Kennedy School of Government at Harvard University. Jones Blackhurst has been honored by the American Diabetes Association and the "I Have A Dream" Foundation, and she was named Humanitarian of the Year in 1998 by the Muscular Dystrophy Association. In 2005 she was honored by the Women of Diversity in their project "100 Years of Influence – The Role of Women Shaping the First 100 Years of Las Vegas." The Human Rights Campaign awarded Jones the Equality Pioneer award in 2007.
Jones Blackhurst holds a bachelor's degree in English from Stanford University and attended the University of Southern California's School of Food Marketing Management.