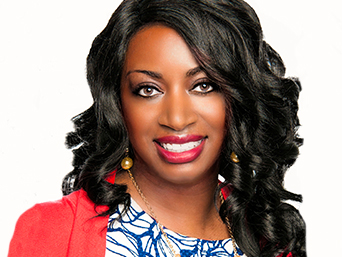 Jamila Brown
Chief Executive Officer, Virtue Technology, LLC
---
Jamila Brown is a distinctive woman of leadership. She has more than 15 years' experience delivering custom technology services and design solutions. Brown has performed in executive leadership roles managing budgets exceeding 50 million dollars for several Fortune 100/500 companies before she founded Virtue Technology in 2004. Virtue Technology's core capabilities are represented by three (3) divisions: Design & Delivery, Process Automation Services, and Training.
Ms. Brown holds a Bachelor of Science Degree in Computer Information Systems and a Master of Science Degree in Post-Secondary Education with a concentration in Instructional Technology. Her credentials also include Microsoft Certified Solutions Expert (MCSE), Microsoft Certified Trainer (MCT) and she holds various certifications in Project Management, Web Design, and additional support systems. She pioneers in enterprise planning services, data migration, implementations, system architecture, training, and consulting services.
She has been recognized by the International Leadership Association (IWLA) and the National Association of Professional Women (NAPW) for her community and leadership efforts. She holds positions on various non-profit boards, along with avidly serving as an ambassador to foster S.T.E.M community developments. Ms. Brown's key interests are to bring diversity awareness to technology and she has worked with The White House Initiative on HBCU's and Global Corporations to help in closing this gap. She also enjoys providing mentorship, consulting, and design solutions for multifaceted entities worldwide to clients through lean enterprise management concepts and developing solutions for complex problems.