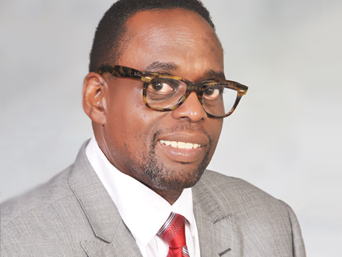 James Settles Jr.
Vice President,
United Automobile Workers
---
James "Jimmy" Settles Jr. was re-elected vice president of the UAW in June 2014, at the union's 36th Constitutional Convention. Settles was first elected to a vice president position in 2006 by delegates at the 34th Constitutional Convention.
Settles has served on the UAW International Executive Board since June 2002, when he was elected director of UAW Region 1A.
As Region 1A director, Settles played a lead role in successful organizing campaigns at such automotive parts suppliers as Johnson Controls, Arvin Meritor, GKN Sinter Metals, ACI, Bridgewater Interiors and Hollingsworth. He also was part of the UAW team in negotiations with Detroit Diesel and the State of Michigan.
He was appointed to the UAW staff in 1992 as a servicing representative assigned to Region 1A.
Settles began his career as a trade union activist in 1968, when he joined UAW Local 600 upon starting work at Ford Motor Co.'s Dearborn Iron Foundry and Michigan Casting Center.
Starting in 1970, he was elected to positions of increasing responsibility beginning with his election by co-workers to the amalgamated UAW Local 600 General Council. In 1973, he was elected district committeeperson and unit recording secretary. Two years later, he was elected unit vice president and district committeeperson, and in 1977 to 1980 he was elected bargaining committeeperson and vice president. In 1980, his co-workers elected Settles as unit president. He was also elected as a delegate to the UAW Constitutional Conventions in 1974, 1977, 1980, 1986 and 1989.
Settles was appointed to the UAW Local 600 staff in 1982; he served as staff director in 1983 and as administrative assistant in 1984. UAW Local 600 members elected Settles recording secretary in 1984 and first vice president in 1987. He was a member of the UAW-Ford National Negotiating Committee in 1990.
A longtime political activist and Democratic precinct delegate, Settles has worked on numerous campaigns for progressive candidates and causes in southeast Michigan. He served on the Inaugural Committee for both, Detroit Mayor Kwame Kilpatrick in 2006, and Wayne County Executive Robert Ficano in 2002. A Detroit native, Settles is active in a wide range of community and civic organizations. He is a former Board Chairman of the Wayne County Authority, Board Secretary of the Coalition of Black Trade Unionists and a member of the Trade Union Leadership Council. He is a board member of Detroit Music Hall, Blue Cross Blue Shield of Michigan, Michigan Round Table for Diversity & Inclusion and on the Board of Trustees for the Charles H. Wright Museum of African American History. He also works with the Detroit Public Schools.
A Life Member of the National Association for the Advancement of Colored People and serves as Second Vice President of the Detroit Branch NAACP.
Settles is the recipient of numerous awards. He is also a recipient of the Nelson Jack Edwards Award, named in honor of the former UAW vice president, and the Man of the Year Award from the Young Women's Christian Association (YWCA). He attends Greater Grace Baptist Church in Detroit. Settles and his wife, Karen, live in Detroit.
Settles was born in Detroit on Jan. 31, 1950. He graduated from Detroit 's Northwestern High School and attended Wayne State University and the Detroit Institute