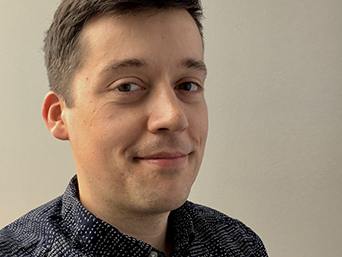 Jake Peniston
Data and Evaluation Manager of Asset Building Programs, Center for Economic Progress (CEP)
---
Jake Peniston is the Data and Evaluation Manager of Asset Building Programs for the Center for Economic Progress (CEP) in Chicago, Illinois.  In this position, he leverages data from CEP's tax and financial capability programs to continuously improve client outcomes and enhance CEP's status as a leader in the field of nonprofit, community-based tax and financial services. CEP annually serves nearly 20,000 clients throughout the Chicago metropolitan area and Illinois with the help of 1,000 trained volunteers.  
The impact of improved financial stability that his colleagues and CEP's volunteers are able to make in the lives of the low-income, working families they serve remains a source of daily inspiration for him.
Previously, Jake oversaw CEP's Volunteer Income Tax Assistance (VITA) program as the Operations Manager for tax services.
Prior to joining the CEP team in 2012, Jake accumulated more than five years of experience in positions focused on customer service, operations, and project management.  He graduated summa cum laude with a B.A. in political science from the University of Missouri-Kansas City in 2007.