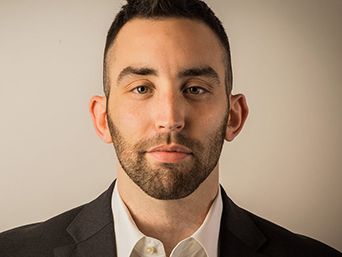 Ian Cohen
Executive Director, Next Generation Men
---
Originally from Philadelphia, PA and a graduate of Emory with a Bachelor's degree in Philosophy, Ian entered the workforce as a teacher initially, with hopes of gaining a greater understanding of the education system as a whole. He taught at Banneker High School for two years as part of the Teach for America program. In addition to his 9th and 10th grade social studies courses, Ian also worked to establish an after school partnership with Emory University Medical School, organized Banneker's first Community Fair, and created the Girls and Boys Varsity soccer programs. He was awarded Freshmen Teacher of the Year and Coach of the Year in 2013.
During his two years as a classroom educator, Ian also gained experience at the policy level through the Urban Leaders Fellowship in Denver, Colorado with State Senator Mike Johnston as well as the Colorado League of Charter Schools. Ian was then selected to bring the ULF program to Atlanta where he served as its Program Director, working with Atlanta Public Schools in 2014-2015. Following the completion of his second year of teaching, Ian formed the education non-profit, Next Generation Men & Women, with two other educators with the aim of reimagining the educational experience and providing exposure and support for Atlanta's most underserved students. Ian is a skilled strategic thinker and entrepreneur who maintains a strong bias toward action when it comes to working to solve some of society's larger problems.
Along with his passion for education, Ian is also interested in energy and the environment. In his spare time, Ian is an avid reader of history and science, a former breakdancer, and enjoys travel and many different sports.