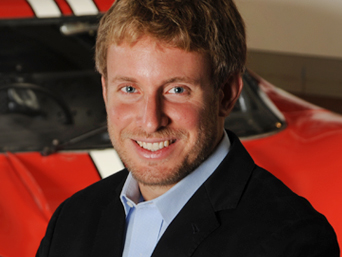 Henry Ford III
Marketing Manager, Ford Performance
---
Henry Ford III joined the Ford Motor Company in 2006 in Labor Relations as a member of the national negotiations team working on the collective bargaining agreement between Ford and the UAW. He then joined the Purchasing organization as an analyst on the North America Vehicle Programs team.
Currently he is the Marketing Manager for Ford Performance, the company's performance team whose mission is to fuel innovation and passion for Ford, on and off the road. Prior to relocating back to Michigan, Henry was based in Irvine, California as the Lincoln Sales and Marketing Manager for the West Market Area, helping the Lincoln brand grow its presence in key luxury markets.
Prior to joining Ford Motor Company Henry was a high school math teacher. He currently serves on the Boards of Henry Ford College, University Liggett School, The Henry Ford Museum and Greenfield Village, and Bridging Communities, Inc.
He holds a B.A. from Dartmouth College and a M.B.A. from MIT.