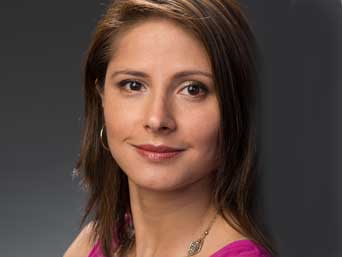 Gigi Pedraza
Founder, The Latino Community Fund in Georgia
---
Gigi Pedraza is a social entrepreneur and experienced professional in the areas of general management, strategy, operations, marketing and development in both the for-profit and non-profit world.
Pedraza started her first business in elementary school re-selling stickers to other 8 years olds. For the last 20 years she has been part of businesses and non-profit teams in both operational and executive roles.
Pedraza has started and managed several businesses, including a communications and development consulting firm for non-profits, a fair trade retailer and wholesaler designed to support underprivileged communities in Peru, and a social venture dedicated to celebrate and empower Latinas in Georgia.
Gigi Pedraza is now the founder of the Latino Community Fund in Georgia (LCFgeorgia.org ), a non-profit dedicated to catalyze investment and promote collaborative work in the Latinx/Hispanic community. LCF Georgia publishes LatinoConnectionGA.com, a digital information platform with the goal of lifting the voice of people and organizations serving the Hispanic community. It consolidates resources, community events, opinion pieces, success stories and innovative profiles for and from the Latinx /Hispanic community.
In addition to leading her social ventures, Mrs. Pedraza has an active role in the community; sitting on the board of the Center for Pan-Asian Community Services and the Feminist Health Center. She is also a trustee at the Thanks Mom & Dad Fund and serves in the advisory board of Caminar Latino. Mrs. Pedraza was also selected as part of the 2017 cohort of Hispanics in Philanthropy Leadership Program representing Georgia and is a member of the ARC Global Voices Panel.
Pedraza has earned an Executive Certificate in Non-Profit Leadership from the Fuqua College of Business at Duke University, a Masters in International Tourism Planning from the Las Palmas de Gran Canaria in Spain, Executive Business Certificates from the Peruvian University of Sciences in Corporate Training and Strategic Marketing and has a BA from the Hotel Management School – College of Tourism in Lima, Peru.
In 2013 she was named recipient of the TUMI USA, the highest award for civic contributions by Peruvians living in the United States. More recently, her ventures have received many accolades including a recognition from Representative Pedro Marin and an award for Social Business of the Year by Mundo Hispanico.