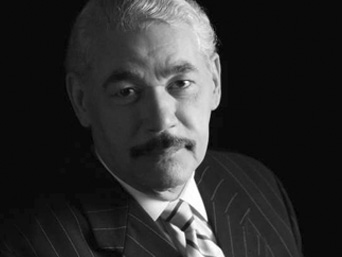 George Fraser
Chairman and Chief Executive Officer, FraserNet
George C. Fraser is Chairman and CEO of FraserNet, Inc. A company he founded some 25 years ago with the vision to lead a global networking movement that brings together diverse human resources to increase opportunities for people of African descent. He is considered by many to be a new voice for African Americans and one of the foremost authorities on economic development, networking and building effective relationships.
While George's accomplishments are significant, his beginnings were very humble. He was born in Brooklyn, NY into a family of 11 children (8 boys and 3 girls). When George's mom become mentally ill, George's dad, a cab driver, couldn't care for 11 children so George was orphaned at 3 and spent 14 years in foster homes. Growing up on the streets of New York he had little hope and no expectations.
Although his guidance counselor suggested he drop out of high school, George graduated from high school with a vocational diploma in woodworking because the school system did not consider him college material. Thank God George felt differently…for several years, he mopped floors on the midnight shift at LaGuardia Airport, while he paid his way through college. Later, in 1996, he graduated from the prestigious Dartmouth College; Minority Business Executive Program. In 1999, he was awarded the Honorary Doctorate Degree of Humane Letters from Jarvis Christian College.
Dr. Fraser rose to leadership positions with Procter & Gamble, the United Way, and Ford Motor Company. It was some 25 years ago that God unveiled His real purpose for George. Mr. Fraser went on to author of three critically acclaimed books: Success Runs In Our Race; Complete Guide to Effective Networking in the African American Community and Race For Success; The Ten Best Business Opportunities for Blacks In America, Click: Ten Truths for Building Extraordinary Relationshipsand his most recent is a children's book entitled "Who Would Have Thunk It".
Dr. Fraser is also the publisher of the award-winning SuccessGuide Worldwide: The Networking Guide to Black Resources. He is the founder of the annual PowerNetworking Conference, where thousands of Black professionals, business owners, and community leaders gather learn the art and science of networking, entrepreneurship and wealth creation.
Dr. Fraser is the Chairman of Phoenix Village Academy; which consists of three afro-centric charter schools that serves Cleveland inner city children. A popular speaker and author, George C. Fraser's inspiring talks on success principles, effective networking, wealth creation, business ethics, and valuing diversity, are as popular among corporate professionals as they are among college students.
His views have been solicited by media as diverse as CNN and the Wall Street Journal. Over the past decade, the prestigious publication, Vital Speeches of the Day, has selected, reprinted and distributed worldwide, five of Dr. Fraser's speeches–a first for any professional speaker in America, regardless of color.
UPSCALE magazine name him one of the "Top 50 Power Brokers in Black America". Black Enterprise Magazine called him "Black America's #1 Networker" and featured him on a cover issue. Dr. Fraser has appeared on seven national magazine covers and was recently inducted into the Minority Business Hall of Fame and Museum.
TV host and journalist, Tavis Smiley called him a "visionary with the rare combination of leadership and management skills." Mr. Fraser was featured in the New York Times bestseller, Masters of Networking, along with Secretary, Colin Powell. Dr. Fraser has been married to Nora Jean for 40 years. They have two adult sons, Kyle and Scott and one granddaughter.