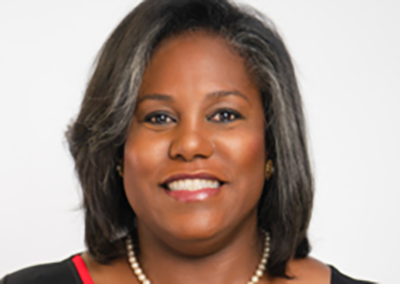 Erika Mitchell
Board Member, Atlanta Board of Education
---
Since elected to the Atlanta Public Schools Board of Education in 2017, Erika Y. Mitchell has been "YOUR CHAMPION FOR OUR STUDENTS". When it comes to serving her community, Mitchell is an active Board Member and a strong believer in student, parent, and community engagement. She believes in meeting the students and their families where they are.
During Mitchell's first term in office, she developed the first electronic newsletter for her district, established community partnerships, advocated for the renovation of the district Planetarium, advocated for the repurposing of the vacant school buildings into community centers, she was a strong voice for the Food pantry program in each school, one-one digital devices for all students, and focused on student outcomes. Mitchell has led the school board with her work in policy development. Mitchell wrote the first school district's Domestic Minor Sex Trafficking policy, Trauma-Informed Practices policy, Restorative Justice policy, co-wrote Atlanta Public School Equity policy and wrote the Equity and Anti-Racism Resolution for Atlanta Public Schools.
Mitchell currently serves on the Atlanta Board of Education's Policy Review Committee, Equity Taskforce, Audit Committee, and the Boards of Directors for the Atlanta BeltLine. In addition, Mitchell is currently on the Georgia Statewide Human Trafficking Taskforce Workgroup, Fulton County Citizen Court Watch for Zone 4, and was appointed by the City of Atlanta's Mayor Bottoms to serve on the Atlanta 2020 Census Committee. In 2019, Mitchell was selected to sit on the interview panel for the Fulton County Juvenile Court Judges section.
Mitchell is also an elected member of the National School Boards Association's Council of Urban Boards of Education's Steering Committee and served as Vice-Chair in 2021. Mitchell serves as the elected Secretary on the National Black Council of School Board Members, where she chairs the Policy & Resolution Committee for both Councils. Mitchell wrote the language for the National School Board Association's Resolutions: Domestic Minor Sex Trafficking Resolution, Trauma-Informed Practices Resolution, and Restorative Justice Resolutions.