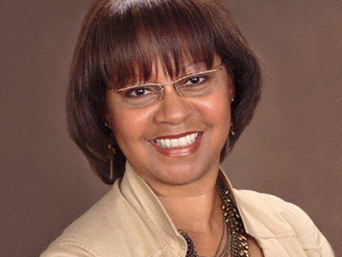 Ellen M. Miller-Mapp
Administrator, Wesley Woods Towers
---
In May of 2000, Ellen M. Miller-Mapp began her career in Aging Services joining the Staff of Wesley Woods Towers, a Senior-Retirement Apartment Community of Wesley Woods Senior Living, Inc. This was an unexpected but welcome change in career direction from her 25 years in the fast pace for-profit corporate life to the mission-driven world of the non-profit supporting the best quality of life in Affordable Senior Housing.
From February, 2011 to present, Ellen serves as Administrator of a 298 unit senior-living apartment community with the responsibility of the professional and efficient operation of the facility and all of its services for the betterment of the residents and employees. Clairmont Oaks operates within the guidelines of the Section 236 program of the Department of Housing and Urban Development and the Section 8 rental assistance program and is mission of the First Baptist Church of Decatur, Georgia. These 16 Years of Aging Services taught Ellen the value of Aging Well. "Through our Residents, I learn how to live and age, but most importantly, how NOT to live and age!"
As an affiliate member of LeadingAge Georgia, Ellen serves on the Board of Directors of the Center for Positve Aging and has begun serving on the Public Policy team.
Ellen is also a life-long artist. Ellen is a graduate of Columbia College with a Bachelor of Arts Degree and holds many industry related certifications including Certification as an Aging Services Professional (CASP) through the University of North Texas and LeadingAge. More on Ellen's career can be found at her LinkedIn professional page.
Ellen is married to Kenneth A. Mapp; is mother to daughter Erin and new "GiGi" to grandaughter Zion.