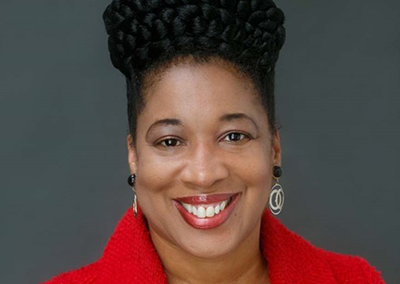 Elizabeth Wilson
Executive Director, Georgia Micro Enterprise Network, Inc.
---
Elizabeth has been a leader in the area of small business development in the Atlanta area for over twenty five years. She developed the first micro enterprise program for women in Atlanta – BusinessNOW and has assisted hundreds of non-profit and faith-based organizations in capacity building and thousands of individuals across the country in developing small businesses and reaching self-sufficiency. In 2017 she created a regional initiative, the Southeast Association for Microenterprise, SAME, to replicate and share this economic initiative with women in South Carolina, Mississippi, North Carolina, Alabama and Louisiana. She has served as a consultant to both local and national foundations bringing millions of philanthropic dollars to much needed entrepreneurs and under-served communities across Georgia and the Southeast by creating capital access and wealth equity support systems for disadvantaged individuals.
Elizabeth holds leadership positions in both community, economic and faith-based institutions. She is the Co-Founder and Executive Director of the Georgia Micro Enterprise Network, the statewide organization of over 12,000 micro, small and agribusinesses. She also serves as the Vice President of Economic Development for the Church of God in Christ Urban Initiatives, serving over 12,000 congregations.
Elizabeth has been the recipients of both national and local awards. She has been selected for Who's Who is Atlanta for consecutive years, chosen as one of the 150 Influential Women in the Church of God in Christ, highlighted as a "Hidden Figure" for the Whole Truth Magazine and chosen as a Woman of Excellence by the Atlanta Tribune Magazine. She has received numerous awards including the Phoenix Award from the City of Atlanta for bringing the Obama White House "Business Sunday" initiative to Atlanta. In 2019, she was selected to serve on Mayor Keisha Lance Bottoms Taskforce to Re-imagine the Atlanta Detention Center to redesign the building as a Center for Justice because of her stellar work in the area of Reentry and Entrepreneurship and a commendation from Governor Nathan Deal for her leadership in the area of reentry and entrepreneurship in Georgia. In October 2021, Elizabeth was selected by the Atlanta Business Chronicle as a one of their "21 Women of Influence".
Elizabeth has developed business training curriculum for the under-served, including curriculum for individuals with disabilities, women, African Americans, youth and most recently for incarcerated and returning citizens interested in starting businesses. She has written several books including "When Life Gives You Lemons, Open a Lemonade Stand", "Young Gifted and Entrepreneurs and "Growing up COGIC".