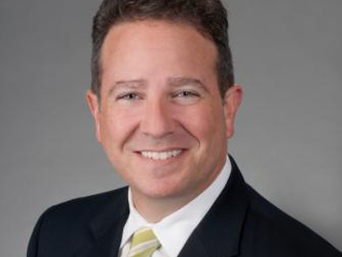 Eli Marks
Senior Vice President and Southeast Credit Director, Wells Fargo
---
At Wells Fargo, Eli Marks serves as Senior Vice President and Southeast Credit Director for all small business and consumer credit-related services of the Community Bank. Marks leads the region's strategy and execution efforts related to meeting customers credit needs as well as how this integrates to the overall customer experience. This is in addition to managing the region's existing consumer and small business credit portfolio. This includes all elements of credit prospecting, fulfillment and servicing within the region.
As part of the Southeast Operating Committee, Marks is the conduit to the credit product groups and sets loan strategies as well as provides key retail credit and small business initiatives and ongoing performance information. Marks also monitors competitors' activities and coordinates with the pricing team. His team of regional small business and consumer credit consultants cover the geography of Georgia, Alabama, Mississippi, Tennessee and South Carolina are part of the regional leadership supporting the markets [620] locations.
In addition to serving on the Southeast Operation Hope Board of Directors, Marks is a leader with several Wells Fargo Team Member Diversity Networks including serving as the Ally Chairperson for the PRIDE Team Member Network and a member of the Asian and African American networks. Through these networks Marks has led and participated in countless community service events and efforts with local organizations including the USO, Atlanta Dragon Boat Races and Atlanta Pride. Previous community roles include Chairman of Crimestoppers Palm Beach County, Fla., Goodwill Gulfstream of the Treasure Coast, as well as leader of several United Way team member participation events in Georgia.
Marks received a Bachelor's degree in English with Business emphasis from Florida State University in 1991, and he resides in Roswell, GA with his wife and three children.