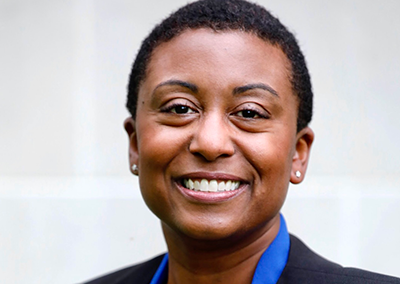 Ebony Reed
Chief Strategy Officer, The Marshall Project
---
Ebony Reed is a seasoned strategic media leader.  She has extensive knowledge and experience in local, regional, and national journalism, business operations, communications, and diversity-related projects. Ebony joined The Marshall Project, which reports on the criminal justice system, in January 2022 as its first-ever Chief Strategy Officer. She leads strategy across the organization, managing communications, marketing, and its local markets growth strategy. 
As a journalist, Ebony reported on public school systems, police agencies, and city governments. She led the metro desk at The Detroit News during the 2008 housing crisis. Her journalism work and business development projects have been featured and part of key strategies at global news outlets, including the Associated Press and The Wall Street Journal. At The Wall Street Journal, Ebony was the New Audiences and Community Chief, overseeing four teams of journalists, engineers, designers, and audience experts to scale newsletters, microsites and video conversations to grow and reach audiences of women, people of color and young adults. 
She has also taught at nine universities and colleges. In spring semesters, Ebony co-teaches a class on race and money at the Yale School of Management in Connecticut. Ebony is also co-author of the forthcoming book, "The Black Dollar," with journalist Louise Story for HarperCollins. The book explores the wealth gap in America with a lens on Black Americans. The pair also have a newsletter at lande.substack.com.
Ebony received her undergraduate and master's degrees from The University of Missouri-Columbia. She is based in Kansas City, Mo. and serves on the board of UnitedWE, formerly named the women's foundation of Kansas City.