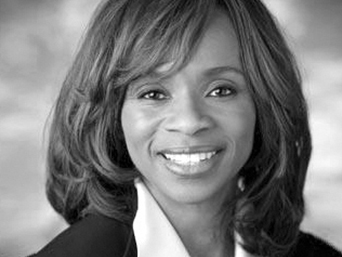 Dr. Natalia Peart
COO and Director of Strategic Initiatives, DeBruce Foundation
Dr. Natalia Peart has more than 20 years of experience as a nonprofit leader, and a leadership and performance executive and consultant for national organizations, and as a Psychologist. She currently serves as the COO and Director for Strategic Initiatives for the DeBruce Foundation. Dr.Peart is also Executive Director of a national research collaborative launched by the DeBruce Foundation in August 2014 to re-shape the opportunity landscape in America. The collaborative identifies, designs, and incubates innovative solutions that leverage the strengths of individuals and communities to improve upward mobility in our nation.
She previously served as the CEO of the YWCA of Omaha and has held leadership positions at Gallup and the Corporate Executive Board in Washington DC. With her varied career experiences, she has become adept at helping individuals and organizations affect change by positioning themselves for success and/or taking new strategic directions.
Dr. Peart holds a BA in Psychology with Honors from Brown University and a Ph.D. in Clinical/Community Psychology from the University of Maryland. She completed her clinical internship at Harvard Medical School/Boston Children's Hospital, and worked as a Psychologist at institutions that include Johns Hopkins' Kennedy-Krieger Institute and Georgetown's Child Development Center.
Dr. Peart has been a member of the Board of Directors of the Federal Reserve Bank of Kansas City Omaha Branch, and the University of Nebraska's Medical Center Board of Counselors. She served as an adjunct faculty member at Creighton University, and was named a Woman of Distinction by the Midlands Business Journal.