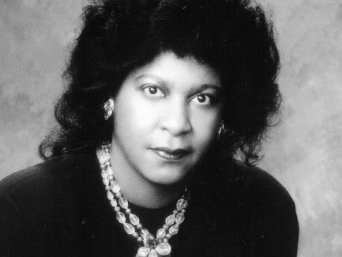 Dr. E. Victoria Williams
CEO & Managing Partner, Blanton-Cody Enterprises, LLC
---
Victoria received her undergraduate degree in Sociology from Spelman College. She received her Masters of Science Degree in College Student Personnel Administration and her Doctor of Education Degree in Higher Education Administration with a concentration in Sociology, both from Indiana University. Victoria received training at Harvard University's Graduate School of Education in Management Development for College & University Administrators. She received additional training in Professional Fundraising at the Smith Institute.
Victoria's career spans 17 years of professional work in Higher Education Administration, Research, Institutional Advancement and Development, and Teaching at the rank of Assistant Professor in both Education and the Social Sciences. As a Sociologist, she has enjoyed teaching such courses as: Introduction to Sociology, Introduction to Psychology, African American History, Educational Psychology, Contemporary Social Issues, and Ethics and Ethical Behavior.
Working for six (6) years with the U.S. Department of Education, Office for Civil Rights, afforded Victoria the opportunity to study, learn and soundly interpret federal regulations and guidelines that were created to protect persons from discrimination and unfair treatment in recipient institutions of higher education. She navigated useful knowledge of Title VI of the Civil Rights Act, Title IX of the Education Amendments, Section 504 of the Rehabilitation Act, and laws to prohibit Age Discrimination. Victoria fairly championed the rights of those complainants who brought formal action against institutions or staff; yet, she helped to mitigate unreasonable and resolvable claims that were levied against colleges and universities throughout the southeast.
Victoria had the distinct privilege of working for three (3) years on Capital Hill at the U.S. House of Representatives. She served in the multi-faceted capacities of Executive Assistant, Legislative Assistant, Deputy Press Secretary, Speech Writer and Supervisor of Interns to a Member of Congress. Because of her unique talents and organizational skills, the Internship Program that she created was honored by Roll Call Magazine and cited, "Among the Best of the Best Internship Programs on Capital Hill." Victoria assisted the Congressman's district in the procurement of $450,000.00 of federal funding to provide a much-needed ferry to its citizens. She also facilitated district forums on the prevention of crime; how to improve the educational system; and acquiring scholarships for students. As a Legislative Assistant, she attended hearings and was responsible for advising and drafting legislative issues. While residing in Washington, DC, Victoria was appointed to serve as Commissioner, National Commission for African American Education. She served as Policy Analyst and Fundraiser.
Victoria currently manages real estate properties and serves as Educational Consultant and Professional Fundraiser.