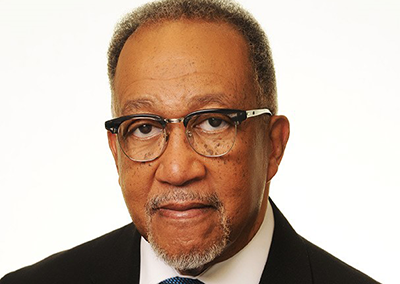 Dr. Benjamin F. Chavis, Jr.
Host, The Chavis Chronicles
---
Dr. Benjamin Franklin Chavis Jr. (born January 22, 1948) in Oxford, North Carolina is an African American civil rights leader and icon, United Church of Christ (UCC) ordained minister, author, journalist, organic chemist, environmentalist, global entrepreneur, and currently President and CEO of the National Newspaper Publishers Association (NNPA) based in Washington, DC since 2014.
Dr. Chavis is the Executive Producer and Host of The Chavis Chronicles, www.TheChavisChronicles.com, broadcast weekly on PBS TV Network stations reaching over 90 million households throughout the United States. THE GOOD NEWS is a new nationally syndicated, daily radio commentary www.TheGoodNewsRadio.com  hosted by Dr. Benjamin F. Chavis, Jr. powered by the Krantz Media Group, www.krantzmediagroup.com.
The Chavis family has been deeply rooted in the "freedom movement" in Granville County, North Carolina for over 250 years as landowners, farmers, educators, theologians, physicians, and activists. Benjamin F. Chavis Jr is the great, great, great-grandson of the Reverend John Chavis (1763-1838), the first Black American to attend Princeton University, and the first Black American to be ordained as a Presbyterian minister in the United States in 1799.
In his youth in the early 1960s, Chavis was the North Carolina statewide youth coordinator and Southern Christian Leadership Conference (SCLC) assistant to Martin Luther King Jr., who inspired him to work and to become a Christian minister in the civil rights movement across the United States, and to later to champion African liberation in Angola, Namibia, South Africa and in the Democratic Republic of the Congo (DRC). Chavis became an active supporter and associate of the African National Congress (ANC) led by Oliver Tambo and Nelson Mandela.