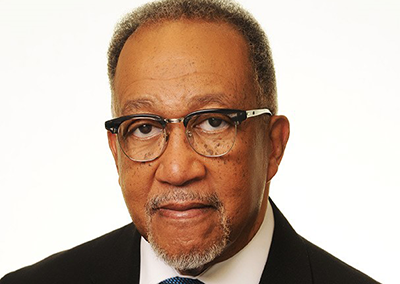 Dr. Benjamin F. Chavis, Jr.
Civil Rights Icon & President & CEO, National Newspaper Publishers Association
---
Dr. Benjamin F. Chavis, Jr., a native of Oxford, NC, is an African American Civil Rights Movement icon and leader. He is an author, chemist, United Church of Christ ordained minister, global entrepreneur and PBS TV Executive Producer of The Chavis Chronicles. Chavis currently is President and CEO of the National Newspaper Publishers Association(NNPA). He also Chairs the National Association for Equal Opportunity in Higher Education(NAFEO), Energy Action Alliance(EAA), the Thurgood Marshall Center Trust (TMCT), and We Are Digital (WAD). Dr. Chavis in 1972 became leader of the internationally-recognized Wilmington Ten, political prisoners unjustly incarcerated in NC for civil rights activism. At the request of his longtime friend Nelson Mandela, Dr. Chavis co- founded Diamonds Do Good(DDG). Known at The Godfather of the Environmental Justice Movement, in 1982, Dr. Chavis was the first person to coin the term "environmental racism" during civil rights protests of racial and environmental injustice in Warren County, North Carolina. In 1987 Chavis co- authored the landmark study Toxic Waste and Race in the United States. In 1993, Dr. Chavis was the youngest person to be elected as Executive Director and CEO of the NAACP.        In 1999, he was featured in the movie Belly alongside Nas and DMX. As a teen in the 1960s, he worked side by side with Dr. Martin Luther King, Jr. as Youth Coordinator for the Southern Christian Leadership Conference(SCLC) in NC and was close personal friends with James Baldwin. Dr. Chavis has earned undergraduate and graduate degrees from the University of North Carolina, Duke University and Howard University and is a proud member of Phi Beta Sigma Fraternity, Incorporated. President Joe Biden and Vice President Kamala Harris recently awarded Dr. Benjamin F. Chavis, Jr a Presidential Lifetime Achievement Award for national civil rights leadership.