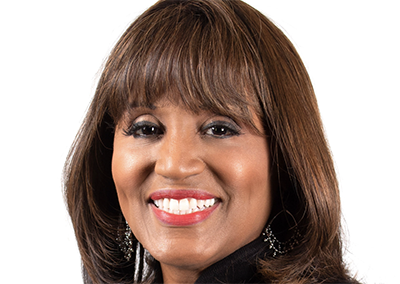 Donna Lowry
Emmy Award-Winning Journalist and Host, Lawmakers: Beyond the Dome, Georgia Public Broadcasting
---
Donna Lowry is an award-winning journalist who combines a passion for storytelling with a desire to empower others with the communication and critical thinking skills surrounding political, educational, cultural diversity, and financial issues.
She currently hosts the political shows Lawmakers and Lawmakers: Beyond the Dome on GPB-TV.
Through her firm, Donna Lowry Communications, she provides consulting, freelance writing, and producing for educational, media, professional, and business outlets. She also hosts the virtual monthly financial education shows "When I'm 65" (PBS Books and Detroit Public Television) and "SheLeads" (Georgia Secretary of State).
As an education reporter, Donna spent many years at WXIA-TV, 11Alive News (NBC affiliate), where she created the critically acclaimed Class Act and Class Notes segments. She also served as chief communications officer for Fulton County Schools and director of communications for the Cobb County School District.
Her storytelling journey began at Chatham University in Pittsburgh, Pennsylvania, where she received a degree in Mass Communications/Administration and Management. After a short stint in radio at KQV in Pittsburgh, she obtained a master's degree in journalism from Northwestern University.
Donna is an eight-time Emmy Award winner. The Southeastern Chapter of the National Academy of Television Arts and Sciences (NATAS SE) inducted her into the prestigious Silver Circle in recognition of her contributions to the broadcast industry.
She is a three-time national Gabriel Award recipient. She has also received awards from the National Association of Black Journalists, the Atlanta Association of Black Journalists, The Associated Press, the Society of Professional Journalists, the Georgia Association of Educators (GAE), and the Professional Association of Georgia Educators (PAGE).
Her professional affiliations include the Atlanta Press Club, National Association of Black Journalists, Atlanta Association of Black Journalists, and Georgia First Amendment Foundation.
She serves on the NATAS SE Board of Governors and chairs the Student Production Awards. She is on the Worldreader Atlanta Reading Council and the James M. Dixon Foundation board. Her previous board memberships include Sheltering Arms Child Care Early Learning and Family Centers; West End Boys and Girls Clubs; Black Women Film Network (founding board member); Old National Christian Academy; Save the Children; Georgia Association of Family Daycare Providers; Statewide Belt Task Force; Marketing Committee for the Girl Scouts of Greater Atlanta, and Georgia School-Age Care Association.
She is a longtime Girl Scout Leader and Gold Award Coach. She is a member of the Magnolia (GA) Links, Inc. and the Nu Lambda Omega Chapter of Alpha Kappa Alpha Sorority, Incorporated.
Donna and her husband, Army Major (Ret) Bennet W. Reid, Jr., have three daughters.