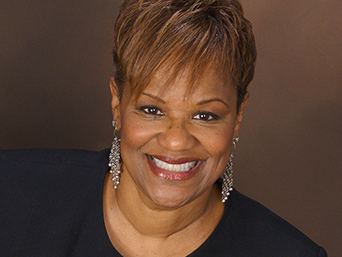 Donna Ennis, C.P.F.
Project Director, MBDA Business Center–Atlanta Georgia Tech Enterprise Innovation Institute
---
Donna Ennis, C.P.F is the project director for the MBDA Business Center–Atlanta located at Georgia Tech's Enterprise Innovation Institute (EI2). Funded by the Department of Commerce Minority Business Development Agency (MBDA), the MBDA Business Center's mission is to grow and strengthen Minority Business Enterprises (MBEs).
A Certified Professional Facilitator, Donna is responsible for the strategic direction, marketing, outreach, and operations for the Center and provides assistance to Center clients in strategic, business and market planning; private and public procurement, finance, operations and business process improvement. Under her leadership, the Center has assisted companies in generating over $1.2 billion in contracts, financing, and sales; creating or retaining more than 4,300 jobs; and launching a national Connecting Advance Manufacturing Program (CAMP).
Donna has more than 35 years of experience in marketing, communications, public relations, program management, and business development with an emphasis on identifying company needs and matching those needs to the appropriate resources. As the former manager of product marketing and program services for EI2, she directed the marketing strategies and activities for EI2's Center for International Standards & Quality, Lean Enterprise Services, and the Energy and Environmental Management Center. Trained as a lead auditor for ISO 9001:2008, she helped companies determine their business process improvement needs and provided specific direction for clients who implemented management systems and lean techniques as part of their business strategies.
Donna received her Master of Public Administration from Georgia State University and a B.S. in communications from Boston University. She was selected as one of Georgia Tech's 2015 Faces of Inclusive Excellence, is an awardee of the Georgia Tech Women Out Front program, and has been named one of Atlanta's Top 100 Black Women of Influence by the Atlanta Business League. Donna is on the Board of Advisors of Enhanced Capital, the Georgia Hispanic Contractors Association, and the Board of Directors of the North Atlanta High School Sports Booster Club. A native of Washington, D.C., Donna is the proud mother of daughter Adenike Makinde.