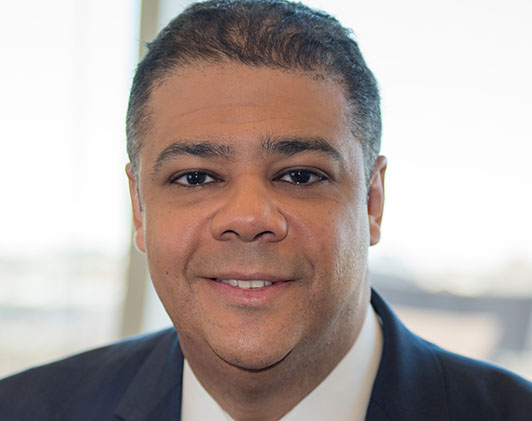 Don Cravins, Jr.
Executive Vice President and Chief Operating Officer, National Urban League
---
Don Cravins, Jr. serves as the Executive Vice President and Chief Operating Officer at the National Urban League.
Don graduated from LSU in 1994. Upon graduation, Don attended the Southern University Law Center and obtained a juris doctorate in 1998. Don successfully passed the Louisiana State Bar exam in 1998.
In 2004, Don was elected to the Louisiana House of Representatives. At that time, he and his father State Senator Don Cravins, Sr., made Louisiana history by becoming the only father and son to serve in the Louisiana Legislature at the same time. In
2006, Don was elected to the Louisiana Senate for the seat vacated by his father. During his tenure in the Senate, Don served as Chair of the Insurance Committee and Vice Chair of the Retirement Committee.
In January of 2009 Don began serving as Staff Director and Chief Counsel for the U.S. Senate Committee on Small Business and Entrepreneurship. He oversaw all activities of the Committee, vetted presidential nominees, developed policy and legislative initiatives and managed a staff of 30 employees. He played a vital role in the successful passage of the Small Business Jobs Act of 2010. In January of 2013, Don accepted a new role and began serving as Chief of Staff for U.S. Senator Mary L. Landrieu of Louisiana. As such, he was responsible for the administrative and legislative responsibilities of the Senator's office and created initiatives to assist Louisiana's small and minority business communities.
In 2015 Don was named the National Urban League's Senior Vice President for Policy and Executive
Director of its Washington Bureau. His primary responsibilities included developing the League's policy and advocacy agendas and furthering the League's mission to empower communities through job creation and small business development.
In March 2019, Don accepted a new role as Vice President of Policy and External Affairs at Charter Communications, Inc. and was responsible for building partnerships with external stakeholders to further shared policy objectives. Charter is America's second largest cable operator in the United States and third largest pay TV operator.
Don left Charter in May 2021 to rejoin the National Urban League. In addition to his duties at NUL, Don is an adjunct professor at The George Washington University and serves as a Major in the District of Columbia Army National Guard. Don serves as Chairman of the Alpha Political Action Committee and on the Boards of the Energy Foundation and Poder Latinx.
He is also a Life Member of Alpha Phi Alpha Fraternity, Inc., a Life Member of The Rocks, Inc. and a member of the 100 Black Men of Prince Georges County. Don's honors include being inducted into the Southern University Law School Hall of Fame in 2018 and being named a Distinguished Alumnus of LSU in 2015. Don and his family reside in Maryland in New York.