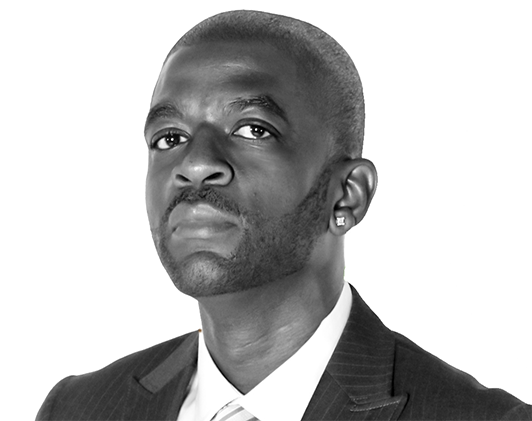 Dominique Joseph
CEO/Founder, Digital Urban Box Office (DUBO)
---
Dominique Joseph was born in New York in the late 70s, but raised primarily in So. Florida. His parents were immigrants from Haiti that came to America looking for opportunity and found it as entrepreneurs. At one point his mom owned a beauty salon and his dad owned a beauty supply across the street. He eventually went to Florida State University, where he grew as a man, and joined the Iota Delta chapter of Alpha Phi Alpha Fraternity, where he grew as a promoter and leader.
After graduation, he moved back to New York, to pursue a career in entertainment. He eventually got sidetracked when he got a "real job" on Wall Street. He also worked at Columbia University before having a young life crisis. Although, he was making good money, corporate America wasn't his passion. So in 2007, he decided to move to Atlanta to start over.
A year after moving to Atlanta, his best friend suggested that he bring back his old TV show and that's exactly what he did. For almost 3 years, he worked on building the show, which was a 30-minute magazine show that highlighted the best that Atlanta had to offer. They covered everything from the best clubs, restaurants, events, and celebrities and it aired locally on ION TV and the CW. They eventually secured sponsorships from corporate sponsors like Airtran and Holiday Inn, which allowed them to travel to San Francisco and Puerto Rico. This gave them the idea of trying to launch the show nationwide. Unfortunately, they were unable to take the show nationally as they had hoped.
Burnt out and near bankrupt; he took a break from entertain and needed to save money. So he did some contract work for various companies, like Home Depot, WebMD, Demand Media, etc. At some point, his creative juices started flowing again and he went to produce his first short film, Glass Half Full as well as several talk show style web series. That's when the concept of DUBO was born.
DUBO (Digital Urban Box Office) is a digital streaming platform for urban content creators and filmmakers that create short-form content (i.e. web series and short films). He wanted to create a platform that would help content creators monetize their work, tell their stories, gain exposure and build an audience.