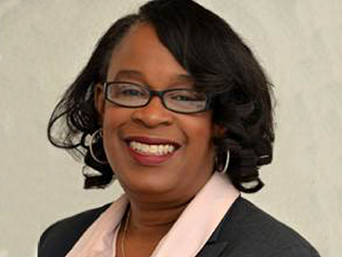 Dietra Grant
Director of the Customer Assistance, Relationships and Education Organization, IRS
---
Dietra Grant is the Director of the Customer Assistance, Relationships and Education organization. In this role, she oversees the Stakeholder Partnerships, Education and Communication, Media and Publications, and Field Assistance functions of IRS's Wage & Investment Division. She is responsible for critical pre-filing services, including the development of forms, publications and notices that communicate tax requirements. Dietra oversees the IRS's volunteer efforts, providing assistance and support to approximately 90,000 volunteers in nearly 12,000 volunteer sites to educate and assist taxpayers with tax return filing. She is also responsible for providing face-to-face taxpayer assistance in 376 sites nationwide. Dietra meets these obligations with the support of a workforce of 12 executives and over 2,600 employees.
Prior to this assignment, Dietra was the Director, Field Assistance in the Wage and Investment (W&I) Division, where she was responsible for approximately 400 physical and virtual Taxpayer Assistance Centers nationwide. Taxpayer Assistance Centers are the taxpayers' source for personal tax help when they want face-to-face assistance. The Field Assistance organization is comprised of over 1,600 employees and managers who balance service and compliance responsibilities, primarily helping customers resolve tax account issues.
Dietra also served as the Director, Stakeholder Partnerships, Education and Communication in W&I, where she was responsible for the delivery of tax education, free return preparation services, and financial education to our nation's low-income, elderly, disabled, Native American, non-English speaking, and rural taxpayers. Dietra has also served as the Director, Field Assistance, Area 1. Dietra was a participant in the 2009 Executive Readiness Program. She joined the IRS in 1985 as a Taxpayer Service Representative.
Born in Buffalo, NY, Dietra earned a Bachelor of Science Degree in Accounting from Canisius College. She is a graduate of the fall 2012 Candidate Development Program.
Dietra is married to Clarence and has one daughter, Madesen.