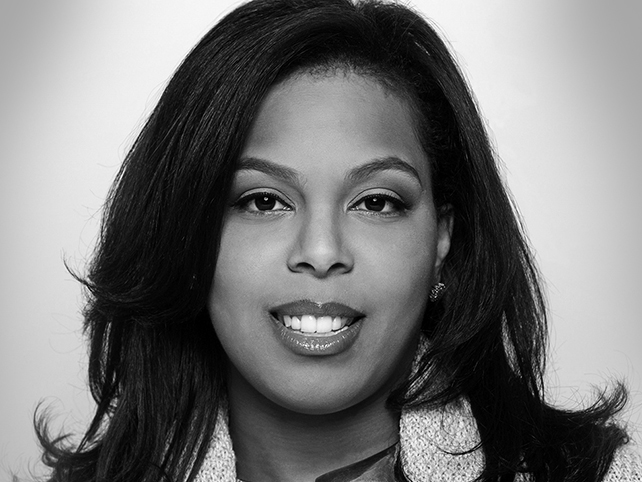 Dia Simms
Executive Vice President,
Ciroc Vodka & Innovations, Combs Wine & Spirits
---
Dia Simms is a corporate executive, entrepreneur philanthropist and public speaker. Early in her career, Simms professional journey began rather unconventionally. She worked for the Department of Defense, and later in advertising sales and the pharmaceutical industry. Simms' career path took a unique turn when she was solicited to work with music and business mogul Sean Combs. Simms was initially offered the position of Combs' assistant, and although she had never been one, she accepted. Simms quickly rose to the challenge by proving herself invaluable, eventually securing the position as Chief of Staff of his executive office. Due to her relentless commitment to excellence, she was promoted four times within the first three years, eventually securing the role of Executive Vice President of The Blue Flame Agency.
As the EVP of Ciroc Vodka & Innovations, Combs Wine & Spirits, Simms oversees the strategic execution of all brands under the The Blue Flame Agency and the House of Combs. The charge includes brands such as Revolt TV, Aquahydrate and Sean John. She also oversees the marketing and advertising strategies for Cîroc Ultra Premium Vodka.
Under her leadership, Cîroc Ultra Premium vodka has experienced over 1000% growth, going from obscurity to one of the most recognized vodka brands on the globe. The Blue Flame Agency has received several awards, including the coveted Diageo Golden Bar Award for 'Best Spirits Advertising' and Diageo's 2011 Global Marketing Brilliance Award for best 'Synergy 360.' They were recently recognized at the 2014 Pro Awards for 'Best Holiday Campaign' and 'Best Cause Based Campaign'. Their accolades are largely due to Simms' efforts to ensure that brand marketing plans have a strong tactical paradigm. The core belief of the agency is supremely focused on delivering sales driven programming and connecting the consumer to their brands in lifestyle driven arenas.
In 2011 Simms was named 'Leader of the New School' by Essence Magazine. She is regularly featured in the media and has lent her expertise to outlets such as The Huffington Post and Fox News.
Simms is actively involved with the Network for Teaching Entrepreneurship, provides entrepreneurial training to High School students and sits on the Board of the Boys and Girls Club of Harlem. She speaks out about emphasizing importance of goal setting and education to youth throughout the community. Simms received a Bachelor's degree in Psychology from Morgan State University, a Master's degree in Management with a concentration in Contract Management from the Florida Institute of Technology and is Level- II Certified by the Defense Acquisition University.
Simms balances her work and personal life by commuting weekly from New York to her home in Atlanta, Georgia where she resides with her husband and daughter. Her belief is that women can be multifaceted in their work and personal lives. Simms maintains that women can be strong business women as well as stellar mothers and wives. Her mantra has become a source of inspiration those looking to emulate her success. Simms cites her mother as her inspiration and credits her mother as her compass for being a successful in business and parenting. Her life's motto is, "Do what you say you are going to do."