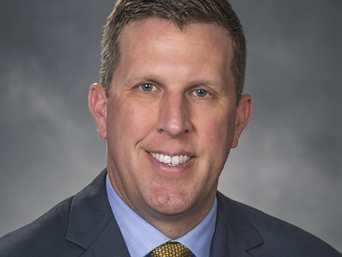 Derik Farrar
Senior Vice President CPWM Deposits, SunTrust Banks, Inc.
---
Derik Farrar is Senior Vice President of CPWM Deposits for SunTrust Banks, Inc. In this role, Mr. Farrar is responsible for driving Consumer Banking and Private Wealth Management deposit growth and affluent client strategy. He is based in Atlanta.
Mr. Farrar joined SunTrust as Senior Financial Offer for Client Strategy and Solutions in 2013. A 15-year veteran of the financial services industry, Mr. Farrar held roles of increasing responsibility with GE Capital, Morgan Stanley, and Barclays in Atlanta, Tokyo, and London. During his five years at Barclays, Mr. Farrar ran the Unsecured Personal Lending business in the UK Retail Bank and was Commercial Director for Assets and Deposits for Barclays Western Europe. Prior to Barclays, he worked at Morgan Stanley in London building a start-up secured lending business.
Mr. Farrar joined GE Capital in the Marketing Leadership Program after graduation from business school in 2001. After a year in the rotational program, Mr. Farrar became Senior Client Marketing Leader for Brooks Brothers and Linens 'N Things card programs. In 2005, he moved to London with GE as product lead for a strategic initiative to broaden the private label credit card business into unsecured and mortgage lending. He then moved on to GE's Global Mortgage Leadership Program in 2006 which included six weeks of residential training and a three month rotation in Japan.
Prior to earning his MBA, Derik was a Class A PGA golf professional at Sankaty Head Golf Club, Nantucket Island.
Mr. Farrar earned a Bachelor of Science degree in Marketing, with honors, from Mississippi State University. He earned a Masters of Business Administration, with honors, from the Terry College of Business at the University of Georgia.